Assembly elections for Andhra Pradesh is generating tremendous interest among people. Chandra Babu's TDP, Jagan's YSRCP and Pawan Kalyan's Jana Sena are going all out to win the hearts of the people and thus the political battle to gain power.
Already psephologists are coming with numerous surveys and heavy betting is happening to predict the winners in the bitter battle between various parties. Under these circumstances, astrologers are coming with sensational predictions over the winners of Andhra Pradesh.
Elders say ' Naa Vishnuhu Prudhvipatihi". This means a person who do not have Vishnu Ansh cannot become the King.  Under these circumstances who will win the AP elections. Jagan, Pawan or CBN?
Chandra Babu, DOB: 20 April, 1950
He is born in Kritika star, 4th Padam, Vrishbha Rashi. Guru and Shukra are in the 9th home, Ravi and Bhudha in the 11th home. Astrologers say this is his powerful strength. 7th place is important to attract people. 10th house is important to gain power. Guru is the head for these two houses and with Guru in the 9th house along with Sukra, Chandra Babu is having a huge political advantage.
This is the main strength for him to become a Minister at a young age of 28, rule the state of AP for ten years and rule divided AP for five years. Astrologers feel that good grahas presence in 9,10,11 houses too helped him gain politically. Similarly, Ravi in the friendly place of Meha and along with Budha is helping him to take quick decisions in a smart and clever manner. This is helping him to work relentlessly and gain a name as an able administrator. Ravi, Budha presence in Mesha is giving him strength at the age of 68 yrs.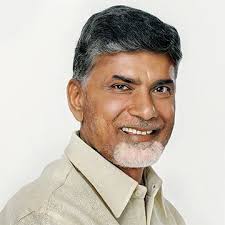 Will he gain power?
Currently, Shani is in Vidasa, in Shani Mahadasa, Guru Andardasa., He gained power in 2014 with Shani in Mahadasa, Chandra in Antardasa. Currently the same sani is in Vidasa, in Shani Mahadasa, Guru Andardasa and though this may have some negative impact, many astrologers feel that this may help him turntables and become CM once again.
With Guru in the 9th place, Ravi who can give power is in good presence, in his horoscope, he can come back to power. However he experiences defeat scares due to Sani Vidasha which results in a lot of obstacles. However, Guru strength will help him get good results in the last minute and he can become CM once again.
Jagan Mohan Reddy, DOB: 21 December, 1972 
Jagan's horoscope has Arudra in 2nd Pada, Mithuna Rashi. He has Shani in a bad position in the 9th house. Chandra, Kethu is in the 10th house. guru is in the 4th place in his own house along with Ravi. He is gaining huge popularity among people with Chandra in the 10th house, Budha's presence along with Shukra and Ravi and Guru in the 5th house. People with Kanya Lagna has a lot of determination. Ravi is with Lagnathipathi. Ravi is the symbol of strength. He is gaining popularity with his determination and strength.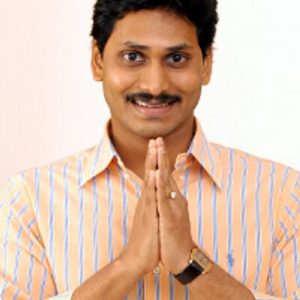 Lack of guru strength
Currently, Shani Mahadasa is going in Jagan's horoscope. Though Shani is in the 9th house, Budha and Shani are facing each other. Though Guru is in his own house,. he is looking the 10th house which will present power in 180 degrees. Shani is looking Bhudha, the Lagna and Dasamadhipati. As per his horoscope and the polling date 11th April, Shani is hovering around his Guru. So Jagan is not having the Guru power to become CM of the state. Astrologers say Jagan failed to gain power at the last minute in 2014 due to lack of Guru power and Rahu's antyadasha in Shani Mahadasha. Currently, Guru Antyadasha is going on in Shani Mahadasa and will go on till 13,May 2019. So though Jagan has good popularity due to Chandra's presence in the 10th place, though he may come to power, he may lose it due to lack of Guru strength.
Budha maha dasha starts for Jagan from 13 May 2019. From Aug 2019, he may get good posts at the national level.
Pawan Kalyan, DOB: 2 Sep 1971
There is no clarity on Pawan's date of birth. Though he was born in Bapatla, his time of birth is not available. AS per the birth time around 12 noon, his horoscope is analyzed by the astrologers. According to it, Pawan's birth star is Uttarashada, 3 Padam, Makar Rashi. Guru is in Lagna, Sukra, Budha,Ravi is in the 10th house. Those who have Guru in Lagna will have broad-mindedness. They have intellectual ideas.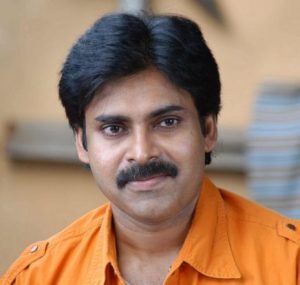 Can Pawan win ?
Currently, Ravi antardasa of Guru Mahadasha is going on. Shani Vidasaha will start from the second week of April. Due to Ravi andardasa in Guru Mahadasha, Pawan is able to attract people. However eleinati sani is also going on in his horoscope at present. Astrologers feel that due to elinati sani and Shani vidasa he cannot make significant gains in this elections.
With Guru-Ravi in his birth chart, Ravi antardasa in Guru mahadasa may not give him good results. Though Ravi is in the 10th house, Shani vidasa in the 7th house will not give him power. However, Pawan may get key posts in politics due to the strong 10th house, Guru's presence in the lagna.
Disclaimer: The information, ideas or opinions appearing in this article are those of the author and do not necessarily reflect the views of N4M Media.