Most people assume they'll hold the keys to their first bungalow around their mid-to-late twenties. However, millennials in this bracket seem to be trailing behind both Gen X and Boomers in terms of homeownership when they were that same age. For young people today, the post-grad struggle is, perhaps, a bit too real.
With today's tough housing market, how can you start affording homeownership? Read on for some basic financial tips to secure the charming condo of your dreams.
1. Borrow Wisely
Let's face it: you'll most likely have to borrow money to buy your first home. Property is a major investment, and it's not uncommon to need financial support for it.
But before you sign that loan agreement as one of the first time homeowners, take a minute to research your options. Borrowing comes in many forms, and you'll want an option that works best for your finances:
Mortgages – Aim for a company within the secondary mortgage market, which keeps mortgage rates lower and lengthens your payment period. Unsure of the market lingo? Check out a secondary mortgage market definition glossary here.
USDA loan – If working from home has opened up your address options, consider a USDA loan. These payments provide up to 100% financing for homes in approved areas.
Pull from investments – It can be scary withdrawing from a rainy-day fund. But what's more important than buying a roof to keep the rain out? Consider taking money out of your 401(k) or IRA accounts to partially fund your new home.
2. Construct Your Credit
Building a credit score can feel like dating—confusing, nerve-wracking, full of highs-and-lows. But just like wooing your crush, you can build a strong foundation with attention, care, and patience.
Step one is to get a credit card. If you're a complete newbie, go for a low spending limit or even a secured card that's tied to a savings account. And while increasing your spending limits does increase your credit score, going into debt does not. Start slow and build from there.
Don't forget to keep track of your score. Equifax, Experian, and TransUnion all collectively offer free weekly reports. Once you hit that golden 620, you'll be able to enter the mortgage office with shoulders back and head held high even though as first time homeowners.
3. Budget for New Bricks
Borrowing certainly helps get your feet wet in the real estate pool. But don't depend on those mortgages as floaties. If you want to be smart about home buying, you have to make a thorough budget.
As first time homeowners, you'll most likely come across these major expenses:
Down payments & closing costs – Think of these as the 1-2-3 of buying a home. Don't shake a hand until you're certain you can finance an initial offer down payment, a confirmation payment, and a closing payment to cover all taxes and fees.
Insurance & utilities – Who doesn't love getting mail? That is, unless it's got "RETURN WITH PAYMENT" at the top. Make sure you can pay all insurance and utilities costs for at least the first year.
Moving expenses – Before putting on your interior designer hat, you have to actually arrive at your home. Between mountains of cardboard boxes, moving trucks, and helping hands, don't forget to factor moving costs into your budget.
4. Research Agents
In today's world of DIY over everything, in-person help can seem like a waste. Why pay a professional when there are YouTube videos and blog articles a-plenty? (Hello! We're right here!) But with the right realtor, you'll save money as well as time and energy during your home hunt.
Unsure of where to start? Word-of-mouth never fails. Ask your friends with similar budgets about their real estate agents. Also, realtors with experience in your desired locations will have the best listings and price offers to give you.
Are you the first of your friends to venture into home buying? There are some excellent online resources to find agents, such as Homelight.
Planning & Property Go Hand-in-Hand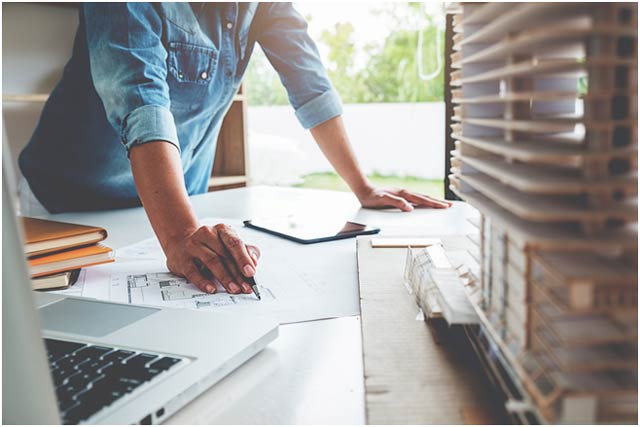 Whether we're talking credit scores, realtors, or mortgages, the best advice for buying your first home is to plan in the present so you can flourish in the future. Start early by stabilizing your finances with these tips, and you'll be able to say there's no place like (your very first) home before you know it.