Estimated reading time: 5 minutes
Are you a traveller who loves to listen to music during transit? If it is a 'yes,' then you are reading the right page. Whether you are out on a road trip, on a train or on a flight, the journey is incomplete without music. Whether you are an introvert or an extrovert, you would love music anyway. But imagine a situation like this: you are heading out for a trip and amidst the journey, you realize your earphones or headphones missing. What an utter disappointment, isn't it? If you have suffered this, you surely need an easy-to-carry pair of wireless earbuds. Earbuds are your go-to devices when it comes to ease of portability. If convenience is the objective, wireless earbuds are your thing.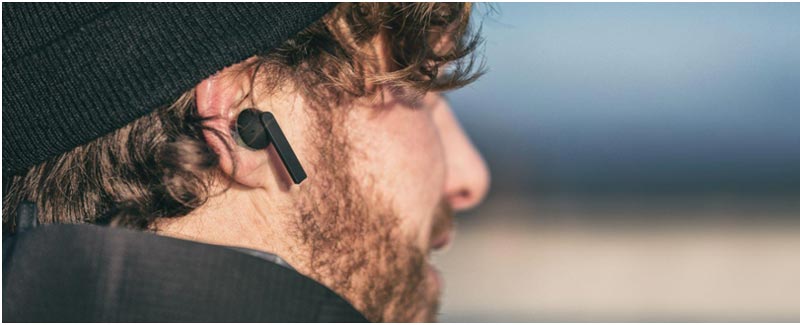 Welcome Into the New Era of Instant, Seamless Connection
Wireless earbuds offer the most incredible, immersive audio experience created with revolutionary designs in mind. The in-ear wireless earbuds with no connectors, no cables, or hassles are designed for a comfortable, unstoppable music experience. Enabled with a fast charge technology, they get charged up quickly, so you do not have to miss your travel experience anymore.
Keeping all the benefits in mind, we have compiled a list of a few trendy wireless earbuds that you can choose from and let your travel adventure unfold.
Reflex Tunes Truly Wireless Pink Earbuds With 40 Hrs Battery Life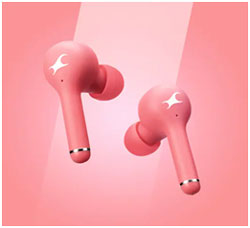 These earbuds come in three trendy and cool colours – White, Black & Pink. With 40 hours of battery life, advanced deep bass, and unmatched sound quality, you could not ask for more.Wireless earbuds come with an active noise cancellation technology that cuts through the outside noise and delivers only the media sound to your ears. With these Reflex Tunes earbuds, you will not experience any interference from external sources again. They can beconnected to your smartphones via Bluetooth to play your favourite tunes.
Wireless earbuds are designed for music, calls and all things entertaining. Be it a song, music, or an intense dialogue from your favourite movie, when compared to earphones, wireless earbuds deliver unmatched and inimitable superior sound quality.
Reflex Tunes Truly Wireless Black Earbuds With 40 Hrs Battery Life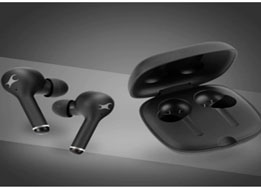 The traveller in you will be super happy to lay hands on these trendy wireless earbuds because they come with quick pairing capability, voice assistance, and hands-free calling. What more can you ask for while you explore unfamiliar territories with your favourite music playing in your ears. This ultra-comfortable pair of earbuds offers 26 hours of audio playtime, so you just plug it in your ears and travel.
Trendy Wireless Earbuds – An Advantage Over Other Devices
Wireless earbuds offer a great deal of convenience which earphones or headphones do not. While headphones are bulkier, and earphones get tangled most of the time, wireless earbuds have no such hassles. They usually have feather-light weight, occupy less space, and can easily be carried around. But you must be cautious and always keep an eye on your wireless earbuds because they are equally easy to lose as compared to a wired earphone or a headphone.
Reflex Tunes Truly Wireless White Earbuds With 40 Hrs Battery Life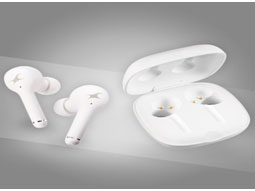 The Reflex Tunes Truly Wireless White Ear Buds With 40 Hrs Battery Life are low latency earbuds, with environment noise reduction. Well suited for your gaming mode, these earbuds are IPX6 sweat and water resistant under all kinds of weather conditions. Available in four trendy colours – black, white, green, and rose gold, this earbud is power-packed with a 10mm super bass driver that provides an immersive audio experience.
Reflex Tunes – Truly Wireless Gray Earbuds
These wireless earbuds weigh 4.4 grams only and come equipped with features such as voice assistance, in-built mic, handsfree calling and more. It lets you play music for 26 hours at a stretch. So, what else can you want for a delightful audio experience?
If you take travel seriously, then wireless earbuds are a better option at any point in time because there is no scope for wear and tear, as is the case with other devices. They can be charged fully and be used daily without you having to worry about anything. So, what are you waiting for? To make your experience with music more enlivening, get yourself a pair of Fastrack wireless earbuds from your nearest store or browse more options online.