There is nothing more important than life, and at times, medical expenses are way out of reach. This can become a very vulnerable situation since health problems can worsen in no time. Having health insurance certainly helps a lot. Opting for insurance and getting claims is very simple, but the procedure varies from one country to the other.
If you are opting for health insurance in western countries, the following process must be followed.
Select an insurance company with a good reputation
Insurance companies usually compete on a rigorous scale with each other in western countries. Some companies have a long span to entertain claims. This can be a problem if you are in a severe medical condition. The premium amount is another factor you need to look at. It is essential to ensure that the annual premium is affordable. By talking to these companies' sales representatives, you can get a better idea of what each one has to offer.
Picking the right plan
Most insurance companies have multiple plans that offer different coverage options. Here, customers need to determine their requirements and then make a pick. Some important parameters which should be covered in every health insurance plan are listed below.
● Hospitalizations
All medical issues cannot be resolved through the OPD facility, and the patient must be admitted in some cases. This is when hospital charges start to apply. The patient needs to pay for bed charges, meals, and other facilities availed. In such cases, large, scaled expenses can occur if the patient does not have an appropriate insurance plan.
Insurance plans differ based on what they offer in terms of hospitalizations. For instance, a cheap plan would cover you and your spouse, while a comprehensive one may cover your children and parents as well. It is essential to spend time and understand what you are getting through the plan in the first place. This will help in understanding why a particular premium sum is being charged.
These insurance packages also differ based on room types offered to the patient. An expensive plan may include private rooms with top standard facilities, while one with a lower budget may include semi-private rooms only.
● Emergency Medical Situations
Medical emergencies are always unannounced, so you must ensure that the insurance plan selected is covering it. Most insurance plans cover ambulance services, injections, OTC medicines, and immediate hospitalizations.
● Laboratory Tests
Various tests, including blood tests, blood sugar, cholesterol, and heart, are carried out during medical treatments. These tests cost a reasonable sum of money, and anyone can find it hard to afford them without insurance cover. At times, they are carried out more than once to detect the change in patient condition.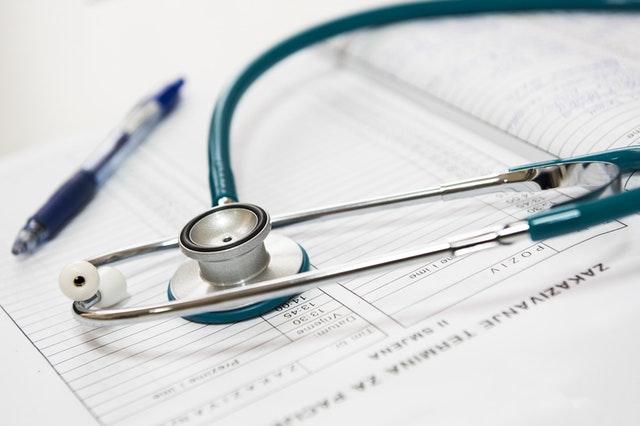 Some insurance plans in western countries offer lab test cover, but there are restrictions applied. For instance, commonly carried out tests may be covered, and the patient would have to pay a particular ratio for specific ones. This is not the case with all insurance companies, and a lot depends on the plan being purchased.
● Maternity Health
An insurance plan offering maternity health coverage is vital these days. As a policy buyer, you need to see the parameters covered. One insurance plan may cover 50% for the first child and 30% for the other. Similarly, a more expensive one may provide complete coverage for all children without any restrictions being applied. Therefore, everything depends on what you are willing to pay against the plan.
● Mental Health and Addiction Treatment
Addiction to alcohol or any other form is a long battle to fight. People suffer from both mental and physical damages in this case. More importantly, the treatment is quite costly and includes anti-depressants, motivational exercises, getting admitted to rehab centers, counseling sessions, and environment change therapies.
A good health insurance plan that provides maximum coverage is vital. Every plan may cover admission charges in case of getting admitted in a rehab. However, this is not something that every patient has to do. If the addiction is light to mild, you can get rid of it through simple counseling sessions.
Mental health issues like depression, obsessive-compulsive disorder, and anxiety can arise at any time, so one should be prepared. Having a good insurance plan is very important. Treatment for mental problems mostly runs for a long time and falls on the expensive side. Therefore, covering it under insurance is the right way out.
● Out of Pocket Costs Involved
Many people do not know that the health insurance company will not pay 100% of each and everything's costs. In many cases, the patient would be paying things out of his pocket altogether or making an individual contribution. For instance, consider that your insurance plan covers 20 percent of the medicine cost after being discharged. This means that you would be paying 80 percent from your pocket. These breakdowns vary with the insurance company picked and the plan selected.
Summing It Up
The statement "health insurance is necessary" is not overrated by any means. Medical problems and emergencies can arise at any time, and you may not be in a good financial situation to deal with it. These problems are not investment plans that can be delayed because of a lack of funds. A lot of medical issues can prove to be fatal if not dealt with appropriately on time.
Also Read: Should You Buy More Than One Insurance Plan
However, picking an insurance plan randomly is not wise thinking as well, and you need to be cautious in this case. To start with, compare the coverage features that different insurance companies are placing on offer. Secondly, contrast them with your budget and requirements. This would surely help you in picking the right insurance plan.
Do not ignore important financial factors like an insurance premium and "out of the pocket" expenses. This helps in determining the overall insurance plan price. It is not smart thinking to pick a plan without checking your affordability.