Finding activities and things to do in Ibiza in 2022 is easy as pie! Despite being known and renowned for jet-set parties, the White Island seduces millions of tourists . Both culturally and recreationally, Ibiza is an essential international icon.
It's not just the fiesta and alcoholic nights in Ibiza! It is a very beautiful island full of surprises … Between wild coves with crystal clear waters, rocky coasts, superb sunsets, hiking, you will have plenty to do … All these beautiful things make Ibiza a special destination and popular.
Discover the Caves by Kayak or Boat
Passing by the sea, you will have the opportunity to discover inaccessible places! For example, by renting a kayak or booking a snorkeling session aboard a boat, you will be taken to explore very unspoiled and almost secret corners of Ibiza.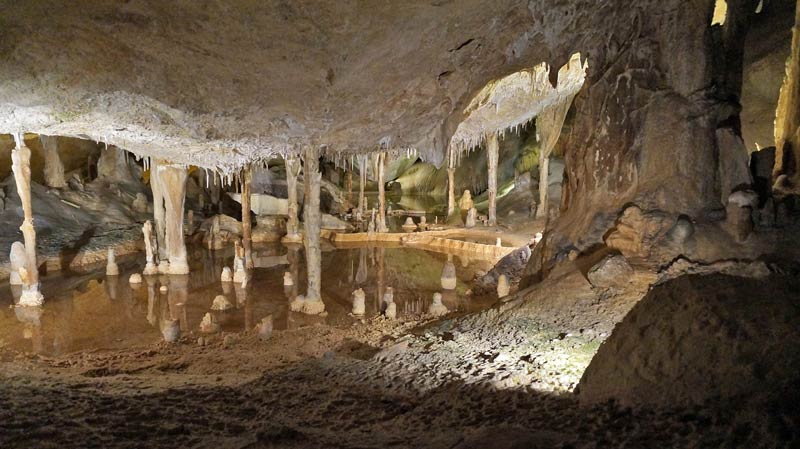 In this case, beaches and fascinating caves will allow you to have unique points of view! You can also book a short cruise that will take you to explore many beautiful caves, beaches and small islands and reefs along the coast of Ibiza.
Jet-ski on the Mediterranean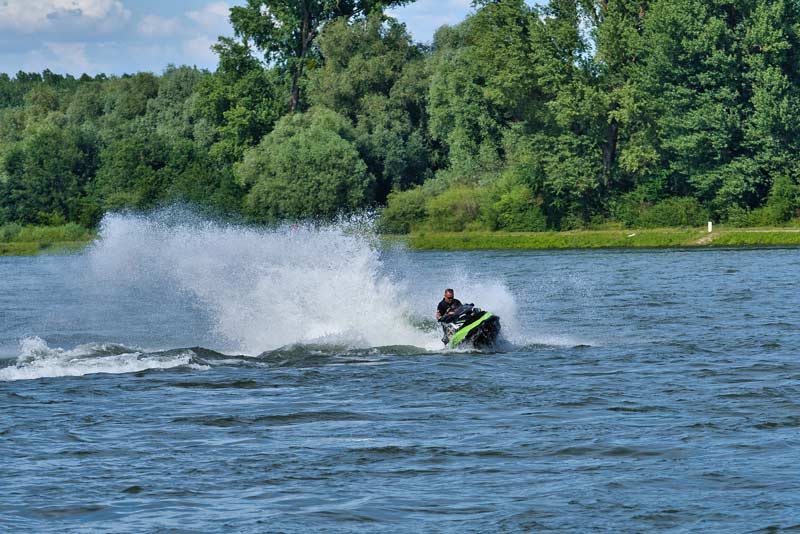 When you go on vacation to an island like Ibiza, water activities like jet skiing are a must. If you are lacking adrenaline, rent a jet ski and have fun in the waves… On the other hand, be careful all the same. Driving a jet ski alone requires a permit and the route must be supervised by a professional!
Take your first dive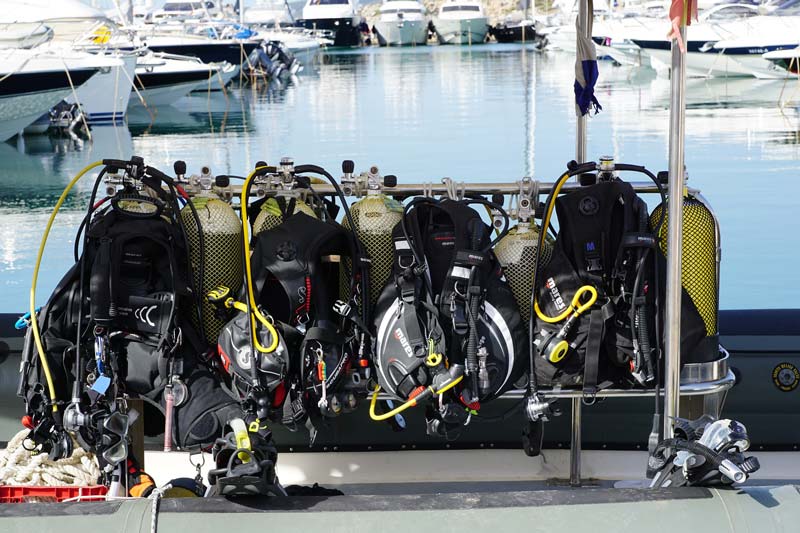 A holiday in the sun is the perfect time to try new things … If you are comfortable in the ocean and want to discover the underwater world, why not do your first dive? Discovering the flora and fauna of the depths of the Mediterranean is an experience to live at least once in your life! In addition, you will have the opportunity to discover protected and preserved sites to nourish your future memories of Ibiza!
Do Yoga on a Surfboard!
For travelers looking for an original and calming activity, I think a yoga session on a surfboard is a must. It is Yoga SUP, a form of relaxation allowing body and mind to come together in an environment without landmarks… This experience can be interesting if you want to experience new things in Ibiza!
Party on a Boat in Ibiza
You can't dedicate a guide to Ibiza without talking about a fiesta, right? Well, one of the things to do on the island is definitely a party on a boat! This is clearly one of the best plans if you want to let off steam for an afternoon or an evening. Do not hesitate to inquire on social networks to participate in the next evening …
Navigate between the islands aboard a boat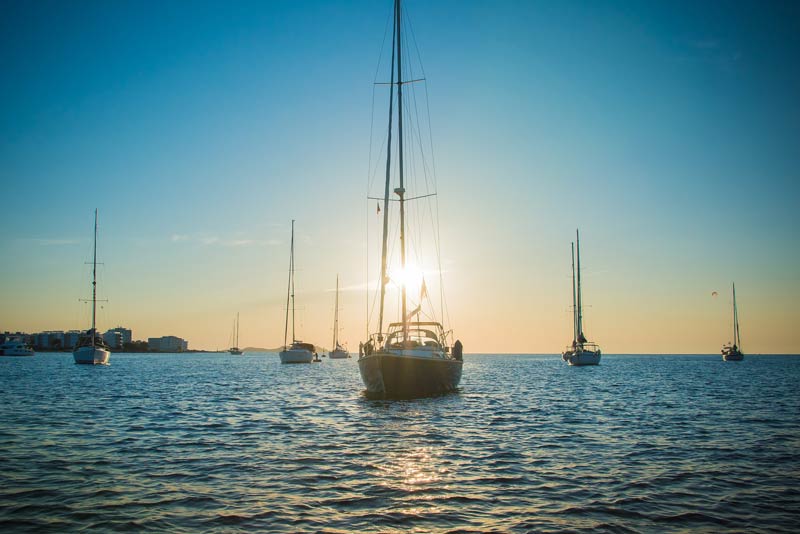 It is possible to book a day on a catamaran in Ibiza. This is the perfect opportunity to go around the island and why not, visit its neighbor Formentera! Spending a day on a catamaran with friends is an experience to be had: cocktails, music, barbecue, breathtaking landscapes and views… It is pure happiness!
Explore the beautiful coves and beaches
You will discover many wild coves in Ibiza and beautiful beaches. Some of the coves and beaches are more easily accessible by sea. To enjoy them, rent a boat and sail towards the west of the White Island.
Most of the popular coves can be found in this part of the island, including Cala Bassa, Cala Comte, Cala Saladeta and Cala d'Hort. Other lesser-known coves like Cala San Vicente and Cala Portinatx are worth exploring! You can also discover the beaches aboard a boat and get up close with a paddle board through an excursion.
Cala Gracioneta
Cala Gracioneta is close to the town of San Antonio. It is one of the most beautiful natural spaces to discover in Ibiza, with turquoise and crystal clear waters… In addition, the cove is surrounded and protected by pine trees, which also adds natural charm and greenery.
Cala Saladeta
To access Cala Saladeta, you have to start from Cala Salada and follow a route to reach the heights of the cove. Once you arrive, you will be blown away by the beauty of the white sand beach, its turquoise water and its splendid nature. This beach is also very popular with tourists because it is not very urbanized, but it is clearly worth seeing during your vacation!
Cala Escondida
La Cala Escondida is on the route leading to Cala Comte. To reach it, you have to go up a rocky plain and go down the stairs leading to the cove. This is where you can watch the most beautiful sunset on the White Island! Plus, the beach bar is made from 100% recycled materials!
La Cala de Es Bol Nou
Is a good mud bath in the cliffs something for you? Not far from Ibiza airport is a beach like no other: Cala de Es Bol Nou. If you like original activities, or natural cosmetics, coat your body and your hair with mud! But that's not all, from this beach you get a nice view of Formentera. La Cala de Es Bol Nou is a really special place, something to take original and funny photos!
S'Arenal beach in San Antonio
Another beach to discover in Ibiza, S'Arenal beach in San Antonio. This is one of the few urbanized beaches that you will see on the island! The view is sublime, with an unobstructed seafront, as well as shops, boutiques, restaurants and best holiday villas in Ibiza to rent . It's perfect for enjoying an afternoon or an evening combining comfort, conviviality and the Mediterranean!
Admire the Beauty of Atlantis
Located in Sa Pedrera de Cala d'Hort, the Beauty of Atlantis is a place like no other, filled with mystery and intrigue … For once, we must admit that this area borders on the unreal since sculpted rocks and stone steps occupy the edge of the water. A bit as if the island had been devoured by the waves! The Beauty of Atlantis also resides in the Cala d'Hort Nature Reserve, accessible from San Joseph.
Participate in the Drum Festival
During the summer season, Sunday afternoons are punctuated by the presence of the Drum Festival, a colorful music show. In a hippie atmosphere, Cala Benirras beach becomes a life-size dance floor for a guaranteed eventful experience! If you are looking for a place to have fun and dance, the Drum Festival is the place to be happy.
We believe now you know all about the things and activities to do in Ibiza in 2022, we are sure you will love your stay on this beautiful island!
Also Read: