Social media is a huge part of today's society. It is how people stay in touch, it is how consumers interact with one another, and it is how businesses engage with customers. Social media is everywhere and having a good social media presence is crucial for your company. Being on social media is how customers are going to find and keep up with your business. Having a good social media presence means engaging with your customers, being active, and keeping your content fresh and up to date. The right social media presence will help grow your business and drive more attention. Here is how to boost your company's social media presence:
Figure Out Your Audience
Every business has a different audience, and it is important to figure out who your audience is in order to determine which social media platforms to get on. Facebook has a much older demographic, while TikTok and Snapchat appeal more to Gen Z. Think about who is most likely to use your services or products to figure out your audience from there. The content you write and produce should also differ for each audience so you also have to figure out your company's voice, as well.
Identify Your Goals
Before you actually create any social media platforms, think about what you ultimately want to achieve from them. Do you want to increase engagement? Do you want to sell more of your products? Identifying your goals will help you figure out what social media platforms to use and how to go about creating them.
Use Advertising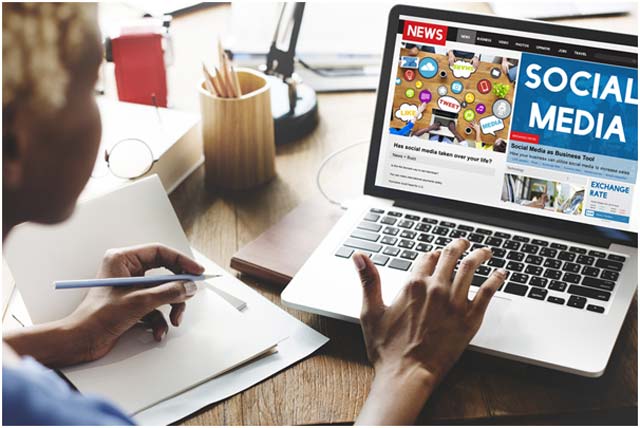 Advertising is a huge part of social media and a great way to gain more attention for your business. There are many different forms of social media advertising, such as sidebar ads and promoted tweets, so it is important you figure out what will work for your company. For help with advertising, consider using a social media advertising company that will help you reach your goals and maximize your ROI.
Be Relatable
The best brands are the brands that we feel are just like us. Having a relaxed, relatable social media presence is crucial in forming a connection with your customers that goes beyond just a business transaction. The key to being relatable is engaging with your customers, replying to their comments, and creating content that is up to date with recent trends. Use images, GIFs, and overall, just make sure your social media is light-hearted.
Create A Content Calendar
You want to make sure you are posting frequently and staying up to date on your content, and in order to do so, you need to create a calendar. A content calendar will help you stay organized and up to date with what needs to be posted at what time. There are many content calendar websites out there to use where you can manage and schedule Instagram posts. A content calendar will make your life so much easier.
Create An Aesthetic
Social media is all about the visuals. A successful social media platform will be aesthetically pleasing, with a lot of different colors and images. A social media account that looks outdated and bland is going to attract far less followers than an account that is colorful and attractive. Creating an aesthetic for your company can take time, but it will definitely be worth it in the long run. Pinterest is a great site to use to find images and to get inspiration from.
A company without a social media presence is a company that is not going to succeed. It is 2021, having some sort of social media presence is an absolute necessity. Whether you are on Instagram, Facebook, or TikTok, social media is a whole new way to engage with your customers and drive business. These simple tips will help you boost your company's social media presence and all around increase business.
Also Read: Socially Distant Date Ideas To Keep Your Romance Alive