With summers approaching, it's time to step out and have some fun. If you want to step out in style, then your wardrobe needs a brand-new pair of fabulous sunglasses. An accessory as simple as sunglasses can uplift your look in a jiffy!A sleek pair of sunglasses can accentuate not only your facial features but also your overall personality. Feel more confident while you look absolutely flawless with your summer shades on.
Finding sunglasses that can give you 100% UV protection and enhance your outfit can seem like a task. But worry not, the solution to all your sunglasses woes is here!
Round sunglasses are one of the most versatile and trendy eyepieces of all time. They go well with most face types and complement all outfits for any occasion. You can never go wrong with classy round sunglasses that will also ensure optimal protection for your eyes.
Here is a quick guide if you are planning to shop for round sunglasses this summer season:
Move And Groove Like A Lady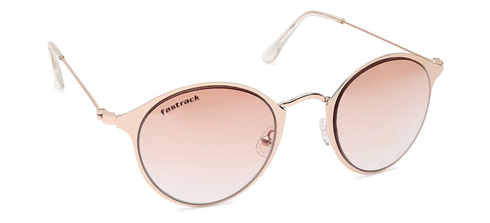 Are you tired of searching for an elegant and trendy pair of sunglasses? Then look no more.These golden sunglasses from Fastrack are specially designed for you—sleek temples and a vintage round rim that will give you an instant boost of confidence.
Pair them with a white top and a peach-coloured ankle length pant to power dress. Make a bold statement with these elite sunglasses everywhere you go this summer!
Channel Your Eccentric Energy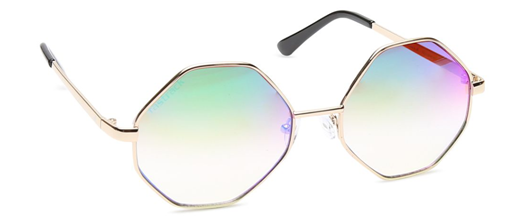 Are you feeling a bit quirky this season? These unique hexagonal round sunglasses are the ones for you. Stand out and express yourself better with these quirky round sunglasses. Sure to fetch some compliments for you, these frames are one of a kind, just like your personality.
Channel your eccentric energy with these sturdy metal frames and their coloured gradient lenses. Make heads turn and cause a stir with your outfit!
Make Every Moment Matter

If you like to keep it simple yet bold, these round sunglasses from Fastrack are perfect for you. These round sunglasses are minimalistic and evergreen. They can easily become your go-to pair of sunglasses.
Own everyone's attention when you walk in these classy sunglasses with a casual t-shirt or a formal shirt along with a bottom of your choice. Make your presence matter!
As Cool As A Cucumber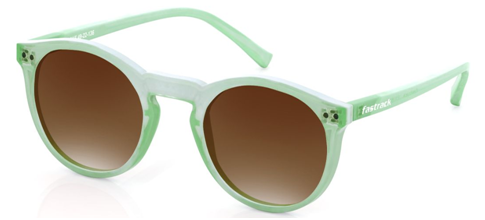 Freshen up and add a hint of cool to your look with Fastrack's green round sunglasses. Stylish and sleek, these unisex sunglasses are the highlight of this season. Get the fresh summer look while you protect your eyes from the harsh sun with the 100% UV protection.
You can pair these sunglasses with a cute summer dress with a pretty boater hat and achieve the perfect summer look. For guys, the ultimate summer look would be to team these shades with a printed summer shirt and blue denim!
Reason to Look Fabulous This Season
Brighten up your wardrobe this summer season. Fill it up with funky colours and bold accessories! Get rid of gloomy greys and dull browns, pop up your outfit with greens and yellow sunglasses that will add more oomph to your look.
There is just one reason to look fabulous this season:funky round sunglasses! You can check out our website and choose from an exciting range of round sunglasses that will definitely become your favourite this season. Sunglasses from Fastrack are super trendy and stylish. Along with that, they also provide your eyes with maximum comfort and protection.
From the Archives