If you have an upcoming date, chances are you're excited about the opportunity, but you're afraid of embarrassing yourself by not dressing up appropriately. Every woman faced this problem at one time or another when the pressure to impress increased sharply. While there is no one-size-fits-all kind of take to what you should wear, there are a few tricks for creating lethal clothing that fits your type of date. So whether you are going for dinner, to the cinema, or just for coffee, we have a beautiful and flattering evening dress that will inspire you.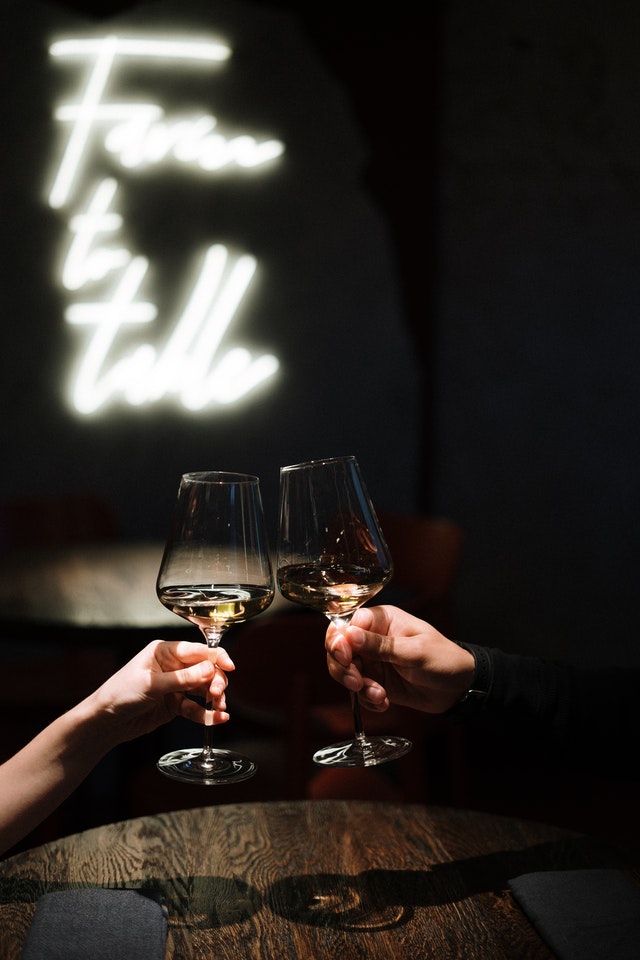 But let us keep our focus on dinner dates only.
1. Skirts are not sexy
Although first dates are likely to be the most exciting, dressing is the most challenging thing. Every woman has been on a first date and knows the pressure to make an excellent first impression and the anxiety it causes to look gorgeous. The key to a successful first date is to find a refined and relaxed balance. It would be best if you focus on an adorable look that is both feminine and elegant. Something elegant but not tense sends all the right signals. The trendy skirt and top with mid-heeled heels isa perfect choice as it will make you look sophisticated yet on the ground. Remember to keep the look sparkling but not too structured, and choose bright colors and muted tones over black. Lace, soft flowers, and simple ruffles are also great options but don't forget to stick to your style.
2. A little Black Dress with more than a hint of eather
Wear a sexy black dress and if you think it will show off much of your skin, pull it off with a women's leather jacket that gives you the ultimate chic look. Such a dress is an ideal choice when you want to flaunt your sexy body, look classy, be trendy, and above all, eye-pleasing. Leather jackets will give you a certain kind of appeal
You can bet that you would be invited for a second date, too, if you rock this look.
3. Be Bold and Edgy
Are you thinking of going on a concert date followed by dinner? Concerts are perfect for wearing bold and sharp outfits. Your outfit can consist of leather, lace, and comfortable shoes such as ankle boots or trendy sneakers with spikes. When dressed for style and function, black is a great universal choice, especially if you are in a crowd prone to escape. You can combine skinny jeans with a white T-shirt, leather jacket, and heeled ankle boots to create a classic feminine look with a bit of spice for an elegantly casual look. If you have one, wear a hooded T-shirt tucked in front of worn jeans. In the end, complement your dating outfit with red lipstick and simple accessories for elegant aesthetics.
Yeah, once everyone is vaccinated, concerts would become a thing again.
4. Vintage Tee and High Waist Jeans
Do something different this time and wear a vintage T-shirt on your first date.
After all, who doesn't own a nice vintage t-shirt? If you don't, you can still ask one of your male friends to lend you one. Pair it with high-waist jeans, make sure that the jeans fit well, and wear nice sturdy heels. This comfortable dress looks great on literally everyone. Of course, you can also wear this outfit along with boots if you are not the type of person who likes to wear heels.
5. Something off-shoulder
Going for a nice dinner is one of the most romantic and sophisticated dates you can go on. It requires incredible clothing that is as stylish as you are. While this is not the only option, dresses are a natural choice for a dinner date. Choose one that is as sophisticated as it is adorable, with a hem that ends below the knee. Keep the style elegant and comfortable, but also comfortable. You can add a personal touch in the form of elegant details such as beautiful cutouts, off-shoulder tops, light fringe, or ties. When it comes to color, black and white are best for creating a great impression and can be worn individually or in a minimalist pattern. When it comes to finishing, black heeled sandals, a sleek little clutch, and some lightweight jewelry will be fine.
6. Dress for the Beach Date
Whether you are going for a beach barbecue or just having a fun time, this season serves as an excellent opportunity for an outdoor date on the beach. While it's not the most accessible date to dress up, it can be a fun opportunity to mix your casual style. Soft, flowing materials and unstructured patterns are a great starting point for planning beachwear. Chiffon and light cotton are ideal fabric accessories that will help you cool off in the sun and have a suitably relaxed look. Midi or maxi dresses will have a beautiful feminine aesthetic. Whatever you choose, be sure to have fun with the color and pattern and complete your look with some beautiful sandals and cute jewelry.
7. Be Fancy Yet Mysterious
For an elegant casual look, highlight the lines of your silhouette with dark-colored or maybe high waist jeans, a tanned turtleneck, and a customized duster coat in black or blue color. Ensure the jeans are steamed, without holes, and the correct length. Elegant dresses for semi-formal events show class and sophistication. Make sure your classic dress is not too revealing and leave room for secrets. Think of a dress with a low neckline and add drama to date. Consider a black bodycon silk dress with a split in the middle that adds a sophisticated touch of sensuality.
Bottom line
All women tend to deal with stress to look perfect and feel nervous about making an excellent first impression on boys.However, you should always dress according to the venue of your date. When choosing any of the dresses for a date, make sure that they fit well. Try your clothing for the first date once before the actual day.Make sure it fits; it shouldn't be too loose or a bit too tight and make sure you iron it well.
Also Read: