Though the major Holiday season is over there is still one big Holiday on the horizon, Valentine's Day! You've done the hard work and found your person! So, it is a good idea to start planning how to celebrate now, that way the month doesn't slip too far away from you! We have a few ideas to take your Valentine's Day to the next level! Giving you and your beau a night you will never forget.
If instead of going out, you are spending the evening at home, you may not have anyone to take a picture of the two of you. And we know you have spent time picking out your best outfit, so you don't want it to get botched in a selfie. Don't worry, we have a plan! One of the most underrated functions of most smart phones is their timer function! Set up that bad boy on a timer, and get to taking pics. You can make sure it is getting your best angle, and that you are documenting the night properly. It will be frame worthy and most definitely Instagram worthy.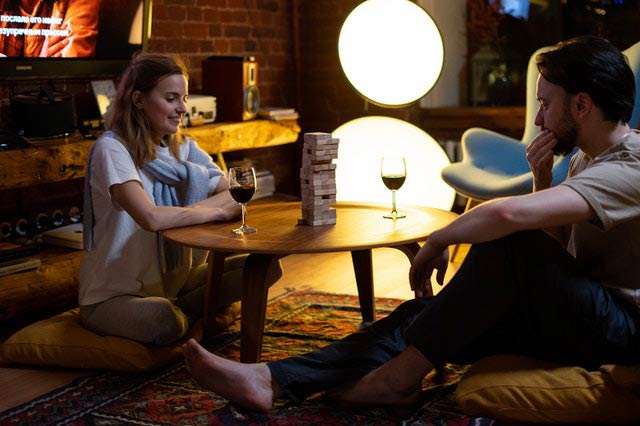 Board Game Bonding (credits: Cottonbro)
A great way to bond and celebrate valentines day with your S.O. is by playing board games together! If you want a game that will flex your brain muscles, but not end in a night of competitive misery (we're looking at you Monopoly), Ticket to Ride is a safe bet. Though there could be slight competition happening, it is overall a fun one to play that won't end in a board game induced argument. The two of you will be able to experience something new together, and you may even start a new tradition!
Valentine's Day is the perfect day to splurge on a meal for you and your loved one. Don't settle for drive-thru, get something a little fancier for the special day! Plus, it will keep you both out of the kitchen, and will make it so you have the least amount of dishes to wash as possible. If you would rather not collaborate on the decision of what to pick up, take the reins and order up your boo's favorite dish! They will be happy you did.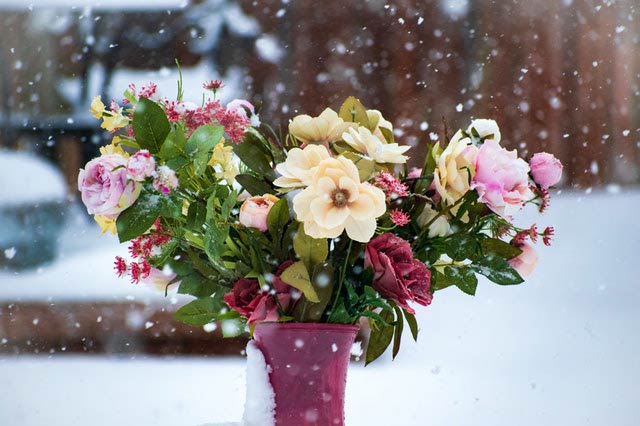 Flower Vase (credits: Jennie)
If your person says they don't need flowers this year, they are probably not being truthful. Everyone loves flowers, and everyone wants them, especially for Valentine's Day. If you don't have the time to stop by the local florist yourself, let them deliver right to your door. Order roses for Valentine's Day. You can get a mixed bouquet, a potted rose plant, or a vase of classically beautiful red roses.
5
Have Music To Set The Mood
Create a playlist with all your favorite songs to play in the background for your whole evening. Pick ones that have significant meaning to you as a couple, or just some classic lovey-dovey songs. They will set the mood, and keep you both focused on each other.
6
Spend Quality Time Together
Yes, you spend time together all the time. But it is time to put the phones away and make sure you are giving your partner your full, undivided attention. If you want to do something hands on, you two should try out The Adventure Challenge. The book is full of different date activities that will really allow you to grow and have fun together, all while being as distraction-free as possible.
No matter how and what you decide to celebrate valentines day, we hope you enjoy yourselves and feel the love. Happy Valentine's Day!