The people who need a quick kitchen upgrade the most are often the ones who have the least available time to do it.
But trust us, it'll be worth it in the long run.
Here are three simple yet effective ways to make your kitchen more practical, without compromising everything else you love about your space.
1.  Easy Open & Close
When you're preparing a hearty, immunity-boosting meal in the morning, you want to be able to dart through the kitchen quickly—prepping, chopping, refilling, and cooking all at one time.
But you only have two hands (gasp!).
How do you maintain the same efficiency when those two hands always seem to be full?
2. Game-Changing Pantry Organization
It's almost shocking how many miscellaneous kitchen items can be found in any one household—and how infrequently you use most of them in your day to day life. But they will come in handy eventually, so what do you do with them?
Relegate them to the pantry, of course!
Just make sure to optimize your pantry shelf space for when that fateful day comes and you finally do need your stainless steel, easy-to-use vegetable spiralizer:
You may not use everything in your pantry all the time, but when you do, you'll be glad you organized the space for an easy-to-navigate cooking experience and in the process will make your kitchen more practical.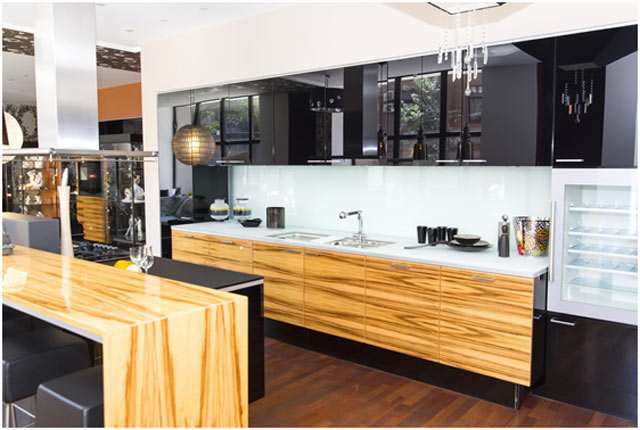 3. Useful Technology
There's nothing wrong with kickin' it old school, but there are also a few innovative gadgets that can improve your kitchen's practicality rating across more than one metric:
Practicality Without Sacrificing Style
A practical kitchen doesn't have to be an ugly one. Quite the opposite, actually.
These tips allow you to keep your current design intact while enhancing the functionality—and who says you can't have it all?
More Helpful Resources: