On the one hand, the pandemic has encouraged consumers to digitize their shopping habits. On the other, it has underscored the need for the physical experience, giving impetus, as a combination of these two opposite trends, to the phygital phenomenon. Let's find out what it is, how it works, and why it can be advantageous to businesses.
How many times have we gone to an electronics store to see, touch and test a product only to leave empty-handed and buy it online? And how many times have we thoroughly combed the web – visited various brand websites, compared specifications, and read dozens of reviews – before making a purchase?
Thinking about how often we have found ourselves in both situations can help us understand why the phygital phenomenon is becoming the new frontier of customer experience, even confirming itself as one of the main trends in digital strategies 2021.
Nowadays, we live in a world in which physical and digital realities are connected. We are aware of our daily life and our physical presence. However, we are increasingly present in the digital environment as well. The phygital phenomenon seeks the union of the two realities from a marketing perspective.
What Exactly Is The Phygital Experience And What Does It Have To Offer?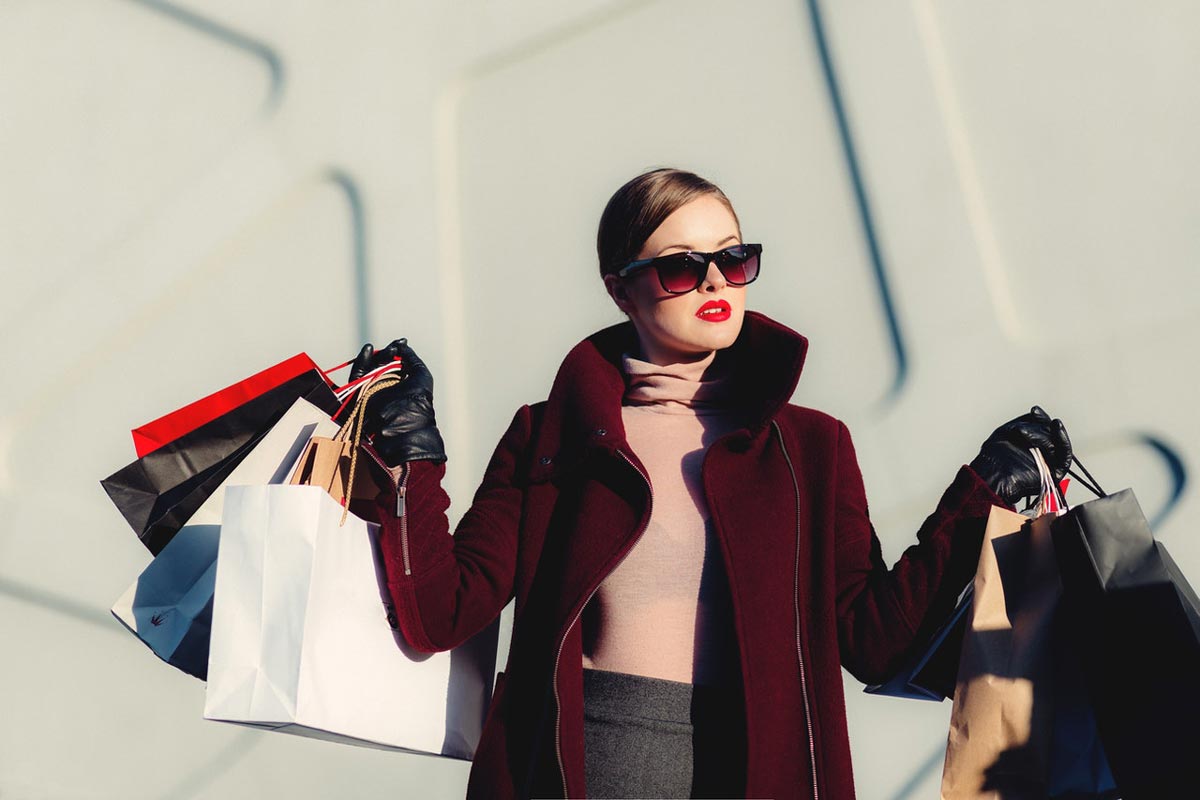 Phygital connects two environments: online and offline. In other words, it tries to unite the best of the physical and digital worlds to create a much more complete and satisfying user experience. Therefore, this trend is characterized by its multichannel orientation in which the consumer's purchase process is fluid and close.
The user navigates, searches, buys … but also feels. Personal interaction is still a key element and valued by the customer, so this physical and sentimental part must always be present.
More From The Archives:
Overall, the phygital experience aims to combine the best of both worlds – immediacy, immersion and speed (from the digital environment) and the possibility of interacting with people and products (from the physical). It is the best way to satisfy the demanding, hyper-connected consumers of today who want to meet their needs through different platforms. It fits, above all, with Millennials and Generation Z and forces us to design 360º marketing strategies that have one foot in the virtual world and the other in the real world.
What Led To The Phygital Experience?
Today it is not strange to buy all kinds of products over the Internet; hence the importance of digital consumer experience. According to a recent study, the Indian e-commerce industry was valued at approximately 50 billion U.S dollars in 2018. This number is estimated to reach 200 billion U.S. dollars by 2027 [1]. However, the key is to combine online and physical sales. A majority of Indian consumers still shop in both spaces and will continue to do so, in contrast to a minority who say they will only shop in either physical stores or online.
Credits:
Statista
But, the Covid-19 pandemic has accelerated changes in consumer habits and has made digital shopping grow. Still, many of us miss the interaction and personalized attention that a physical purchase entails, and we don't want to leave that behind. This duality has led to the birth of the concept of phygital experience that aims to take advantage of the best of e-commerce and point of sale.
Phygital was created to redefine the customer experience, providing fluidity and intuitiveness while simultaneously offering companies the tools they need to make physical spaces more proactive, meeting four main objectives:
Understanding the customer
Improve customer service
Improve operational efficiency
Increase sales
Accordingly, our interactions between the physical and digital will now integrate as much as possible the two environments that are already part of our reality.
What Does This Mean From A Marketing Perspective?
Well, this trend places a clear focus on collaboration since whoever lives in the two universes is perceived by the consumer as a single brand or company. The ways in which brands can reach the consumer are many, but knowing how to approach them in an omnichannel way is one of the keys to success for today's businesses.
It is now time to provide a new type of "shopping experience" in which the borders that separate the online and offline world have to be blurred. They will have to be interconnected to be successful; any business following the phygital strategy needs to ensure seamless consumer interactions in both worlds interchangeably.
A successful example of the phygital experience is the Amazon Go supermarket, which has more than 20 stores in the United States. The stores are partially automated; consumers can enter by scanning a code with their smartphones, taking products, and leaving without going through a traditional checkout. The products you take from the shelves are registered. When you leave, an electronic invoice is sent to you with the charge to your account.
Another example is Glossier, the world-renowned skincare brand. It may have built its cult following online with a blog. But what actually led to its boom was the opening of its New York showroom. Though now closed, the place had swiftly become THE destination to visit for the ultimate Instagram-able photo and achieve that feeling of belonging within the growing Glossier community.
So you see, phygital marketing can help customers better resonate with a brand.
There Are Data Privacy Concerns, Though….
Adopting a phygital approach requires companies to optimize the combination of data from users who have had an experience in the store with those taken online and build an even more complete and detailed customer profile. In other words, the concept requires a 360-degree panorama of the preferences and purchasing habits of each client, both online and offline.
The experiences have to be so good that they convert to sales easily, which means that businesses have a large quantity of detailed customer information to design well-tailored, hyper-personalized customer journeys.
How To Make The Phygital User Experience A Reality?
Phygital focuses on making three I's come true: immediacy, interaction, and immersion.
Immediacy: it is about getting things to happen at an exact moment.
Immersion: the consumer is encapsulated by the experience.
Interaction: generate a communication necessary to activate that more physical and sentimental part.
To achieve this, it is essential that in the physical space, there is a technology that acts as a facilitator to introduce immediacy or immersion; and that, on the contrary, the digital part includes the interaction that the medium itself lacks by nature.
These three conditions, applied to the phygital experience, connect the customer more closely to the brand, reinforce empathy, generate trust and improve the user experience.
For instance, As part of fresh investment in the Indian market, in 2020, Amazon struck a partnership with 20,000+ Kirana stores across India to store and deliver goods. The ecommerce giant has also started a program called Amazon Easy, through which it trains shopkeepers to guide first-time internet users to shop online.
Amazon partners with thousands of kirana stores all over India as delivery points. It's good for customers, and it helps the shop owners earn additional income. Got to visit one in Mumbai. Thank you, Amol, for letting me deliver a package. #MSME pic.twitter.com/VpoHUoJOIH

— Jeff Bezos (@JeffBezos) January 18, 2020
At the base of the phygital experience is adopting a multichannel approach and the use of marketing automation strategies and digital technologies such as artificial intelligence, chatbot and augmented reality.
The Takeaway
More and more brands are now betting on the phygital experience to respond to the needs of the new consumer. As a business, you should use it to strategically connect clients' offline and online experience and make it easier for them to move from one world to another with fluidity. Remember that customers are looking for connected experiences where human and digital coexist in the same customer journey. We are no longer talking about digital customer experience; we are talking about an enhanced customer experience. That is the goal of this fast-becoming-successful strategy