If you own a small business, you're probably interested in seeing it grow, flourish, and reach the heights you've always dreamed of. While growing your business is a great goal, it's important to do so safely and steadily, rather than in a rush that can potentially cause disaster.
What does it take to ensure that you're growing your business safely? Here are 10 tips to help you ease the growing pains as you expand production, employment, and hopefully profits at your small business!
1
Always make sure it's in the budget
Whenever considering a major expansion to your business, the first step you should always take is to check whether it's in the budget. Be sure to run the numbers, calculate how much profit you think you'll be able to expect from the expansion, and measure that against its cost.
If the total profit is more than the total cost (i.e. you make a net profit), then you're safe to start expanding your business.
2
Dive into some market research
How can you figure out how much to expect to make from your growth effort? Conduct market research using an online analytics tool. We know what you're thinking – "didn't I already do my market research before starting my business?"
Even if you did do research before going into business, it's always wise to get a refresher. Markets change, even if you are sticking with the same products and services. And, if you're expanding into new horizons, it's important to research the market for your new product lines as well.
SF DevOps – All That You Didn't Know About DevOps for Salesforce
3
Consider new ways to innovate
Innovation is always key to growth. Why? Because the strategies that worked when you had 8 clients and 5 employees might not work once you've expanded to 80 clients and 50 employees.
Innovating means changing your game in a way that gives you a strategic advantage in the marketplace. Spend some time researching and developing new strategies to help your business succeed before you commit to expanding.
4
Think about your long-term strategy
Speaking of strategies, your short-term innovation planning should be quickly followed up by a long-term strategy brainstorming session. Sit down with your leadership team and, before the expansion, think about what your endgame goals are.
Knowing what your long-term plans are in advance can help you make the right steps in the short run to ensure success.
5
Hire new employees carefully
Employees are vital to your business. However, to safely hire on new employees, it's important to always conduct thorough background checks.
Did you know that not all background checks are the same? For instance, some focus on employment verification, others focus on criminal background. If your employees will be driving often or operating heavy machinery, an MVR check is critical.
6
Reward dedicated employees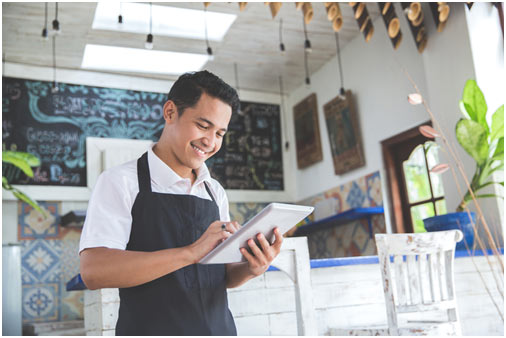 Tips to Grow Your Small Business (Representational Image)
In addition to bringing on extra help for your new expansion, it's important to reward your long-time employees for their hard work and dedication to your organization. Consider options like offering pay raises as the company becomes more profitable, equity in the company, or expanded benefits packages as a way to show your appreciation.
7
Craft a high-quality HR experience
As your number of employees grows, you'll need a dedicated, full-time HR professional to handle everything from benefits and payroll to employee complaints and in-office disputes. The more people, the more productivity – but also more problems. A dedicated HR person (or team!) can help smooth out the rougher edges.
9
Consider ways to optimize your business
There are always ways to change up your business practices to ensure that your operations are running smoothly. Look for ways to improve your internal processes, make things more efficient, and create more value at every point of product creation.
10
Set a strong foundation for growth
Growth tends to lead to more growth. So, as you expand your business, be sure to invest some time and effort into thinking about how you'll expand the next time. A good foundation can make the difference between a successful growth strategy, and one that lands you back at square one.
With the right set of tips, your growth strategy can help you excel in safely growing your small business.
---
If you want to find out more about starting a small business, you can find relevant information at companyformationsaudiarabia.com