Let's start this article with a scenario, shall we? Imagine you are going on a trip to Goa on a plane (yes, Goa's on this time), you board the plane. However, once you get on the plane, you notice that your seats aren't as clean, the food tasted weird, and the air hostesses did not respond to you properly. What would be your first instinct after getting off the plane?
Booking a return ticket with the same airlines? No.
Smiling and thanking the air hostess after the way they treated you? No.
Writing a review online? YES!
Just like you, millions of other people, especially the millennials and the generations after them. The internet has become the voice of all it's users – which includes almost everyone on this planet. With influencers from all over the world create videos like *Company name* product reviews, shopping haul, mukbang videos, using *company name* products for 24 hours, reviewing *website name* website, etc., it becomes critically essential to have a positive business reputation.
Your customer's reviews online determine your business reputation online. What exactly is business reputation management? You might wonder. It is a process of consistently monitoring and managing your company's online presence so that the netizens perceive your business in a positive light, enabling you to gain new customers and shine against the competitors.
Tips To Survive 2021
Business owners invest years in developing a strong and reputable brand, yet a low online reputation can tear all that hard work right away. Keeping up with what the consumers say about you online can be a tough grind given the increasing number of forums, review sites/ channels, new websites, competitors' websites, and social media influencers. It is crucial for your organization to have a clean online profile and stay informed by executing smart and effective reputation management.
One mere negative article, bona fide or not, holds the power to drag your reputation under the ground and put the success of your business in jeopardy. Harvard Business School's study on Reviews, Reputation, and Revenue says that if the ratings decrease by even one star, it can reduce the revenues of the businesses by nearly 10%
1. Know Your Customers Well
Yes, you read it right. That's the first tip. It's that simple.
If you view the world from the audience's eyes, you will be able to understand their needs and create the content accordingly, avoiding the things that the customers' wouldn't appreciate. See, simple!
The enormity of the problems you face will reduce exorbitantly. It is very essential to research and create buyer personas on a regular basis. That's the basis of building a strong brand. Use tools that allow you to make customized questionnaires and surveys to be used on your website to interview visitors.
One of the best ways to construct a potent reputation and become a pioneer in your industry is to solve your audience's problems, and that task becomes a piece of cake when you know your audience well!
2. Expand Your Web Presence
Open google. Search anything. Did you see the top slot? Ever wondered why is that on top? Who decides which sites go on which slots?
As a business, you should aim to proactively hold as many slots in the google top ten search results for your desired keywords. These keywords should offer corporate online reputation management services. This shows your company's supremacy in that topic. Apart from that, you will have a better chance of keeping a distance from the negative content about your company or its products.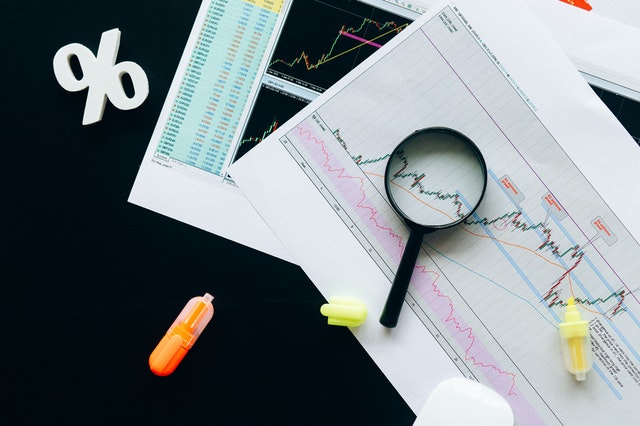 Negativity is neverending. You cannot control it. But one thing that you can do is keep producing positive content, which is under your control, that balances it off.
Your web presence should be widespread among the company related blogs and social media networks. Google's search engine technology considers these social network sites as authoritative and trustworthy – the most important factor in how high the content on those sites is ranked.
3. Avoid Jousting With Haters
I recently read a quote where I think it fits this point the most: You can't control the negativity of others, but you can control for how long you participate in it.
You may have received a thousand awards, 4.9-star reviews, an international market base, brand insistent customers, a grammy, and an oscar. Yet there will always be a bunch of haters who have nothing but negativity towards your company. These people are like strict parents who are upset about the 2 marks lost when their child scores 98.
Also Read: 7 Ways How to Grow Your Online Business with Design Software
They post nasty comments about your company and its products for the entire world to see. When you reply to them in their own language and start a feud, it is visible to the world as a whole and may become the cause of your business' downfall.
No matter whatever you do, the people are going to judge you. Society has been and will continue to criticize each and every move you make. Moreover, aren't people supposed to display their opinion?
A great thing to do in such cases is not to take offense to such hurtful comments, for the impact of a tiny, rude comment from your side can be far worse than your imagination.
4. Offline Customers, Who?
A time may come when the negativity towards your company may seem enormous, and you may not be able to balance it off with your positive content. You need to understand why this happens.
Your online reputation is the mirror image of your offline reputation. Paying too much attention to your online customers may lead you to neglecting your offline customer base. Treat your offline customers and clients well. Encourage happy customers to write appreciative reviews about you.
The brand experience that you market online should match with the one that you offer customers in real life. A flamboyant website, an appealing Facebook Page, or a content-heavy blog will only lead to misunderstandings and disappointments if the customers find out that you don't live up to the hype when they visit your business or meet you in person. 
Also Read: Why Should You Expand Your Business As SEO Reseller?
The major role in positive offline customer experience is played by your employees. They can change the prejudice in the minds of those customers who chose to come to your company despite reading the negative review. As a part of employee training, remind them that they represent your brand at all times, and their behavior determines your reputation.
Yet another thing you can do to enhance the offline customer's positive experience with your company is to address the consumer complaints immediately. The majority of the online complaints are about the mistreatment towards the customer at the time of business dealings with you. The manager's inability to take a customer's call, a staff members' arrogance to apologize for a mistake is the only spark needed for the customer to start the fire of bad reviews. To avoid this, make sure that the customer never leaves your organization dissatisfied.
Once you focus on keeping your offline customers satisfied, your online reputation will bloom and fix itself.
5. Maintain Transparency
Transparency is an ultimate necessity. It would be best if you mastered the art of being totally honest, not just to your customers or employees but also to your peers, yourself, and everyone else. If you are bootstrapping a company, for example, and have, let's say: 6 employees, making it look like you are a huge enterprise with hundreds of employees may make you look stupid. It may seem like a non-sensible thing to mention, but the number of companies that actually do this sort of stuff will surprise you.
Transparency holds a key proportion of how you market your company. You would be chopping the branch you're sitting on if you take transparency for granted. These things should be looked after when you set out on the journey to build a strong brand presence on the internet.
What I'm Trying To Say Is
When you put so much effort and funds into bringing your online reputation to the top, you should also understand that it takes time. You will not get results in an hour or a day or a week. This process takes months. You should also be realistic while setting goals for the company. You will never see a company possess everything on the first page of google results. The only possible way to make that happen is to give the company a really unique name that has zero search results on the internet (quite impossible, right?). Even Apple – the most dominant company you can name – doesn't possess all the slots on the top 10 results when you google the word 'apple.' However, the irony is that the google top 10 results shows information about Apple Inc., and Cupertino company; however, there is no mention of the fruit.
It is essential to proactively own or influence the top google search research as it is painstakingly challenging to push down negative results on the first page of google.