Beauty is the feature that attracts people to each other these days. We may hear many people saying that beauty is just a myth and everyone is beautiful. It is true to some extent, but we should keep it in mind that people always get attracted to the things or people that seem attractive to them at first. Everyone is indeed beautiful but not everyone is trendy these days. To become one of those people who truly stay up to date with the latest trends, you need to follow every trend that models and actresses follow.
Many youngsters look up to these actresses and models that are becoming the face of beauty these days. Youngsters follow them and take inspiration from them. Every country has some models and actresses that are amazingly beautiful and hot. They make it to the miss universe and win the title of the universe. But the country that holds a special place in this contest every year is Japan. Japanese models and actresses are specially considered way more beautiful not only in appearance but also in terms of being confident. Japan is the country that every year produces the trending and hottest models in the world. Japanese actresses are not only good at their work, but are also renowned for their glamor and making their way to Miss Universe every year.
Top 10 Most Beautiful and Hottest Japanese Actresses and Models
It must be a kind of unfair to only name the top 10 because almost all of the actresses and models in Japan are worth seeing and are amazingly perfect for their jobs. It doesn't matter if they are doing dramas, films, adult films, blogs, reality shows, or any other sort of entertainment. They are still beautiful and deserve to be on this list. The following are the top 10 Japanese models and actresses.
10. Mao Inoue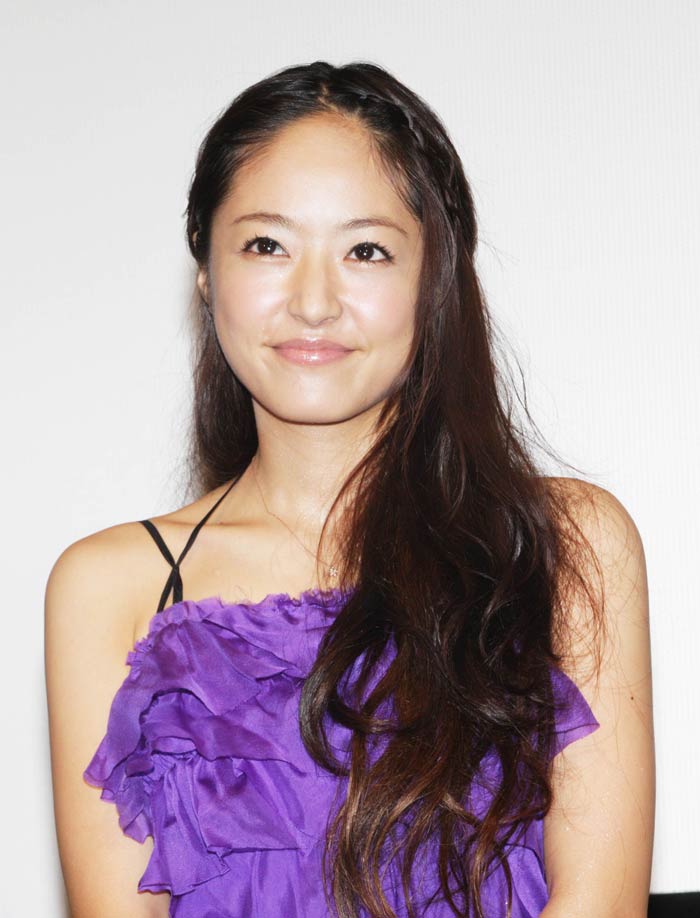 This beautiful lady was born on January 9, 1987. She started her career when she was only 5 years old. She debuted in "The Kid Wars". Since then, she has been a part of long-running TV shows. Along with that, she has also started her career as a fashion model. After 2006, she has almost been a part of 10 films in which she played leading roles. She has an immense amount of talent besides her beautiful looks. Her looks surely made her to the list of the most beautiful Japanese actresses.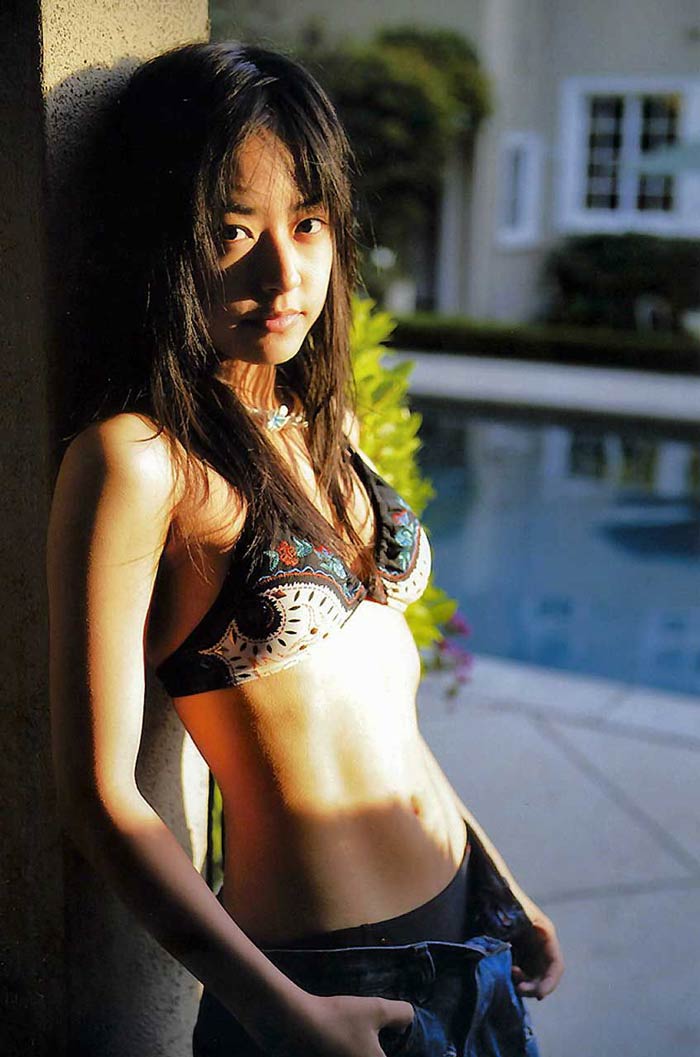 9. Tsubasa Honda
The 28-year model who became an actress later has made her career debut by starring in the movie for the first time in 2012. The movie was called "The Fashion Story". She has been in the model industry from 2006 since she became a model in Seventeen magazine. Later, in 2007, she appeared as one of the hottest japanese models to feature in the Love Berry magazine. After that, she has worked in many films, TV series, commercials, etc. The thing about her that catches everyone's eyes is her beautiful face and hot body. She can surely be titled as the hottest model in Japan.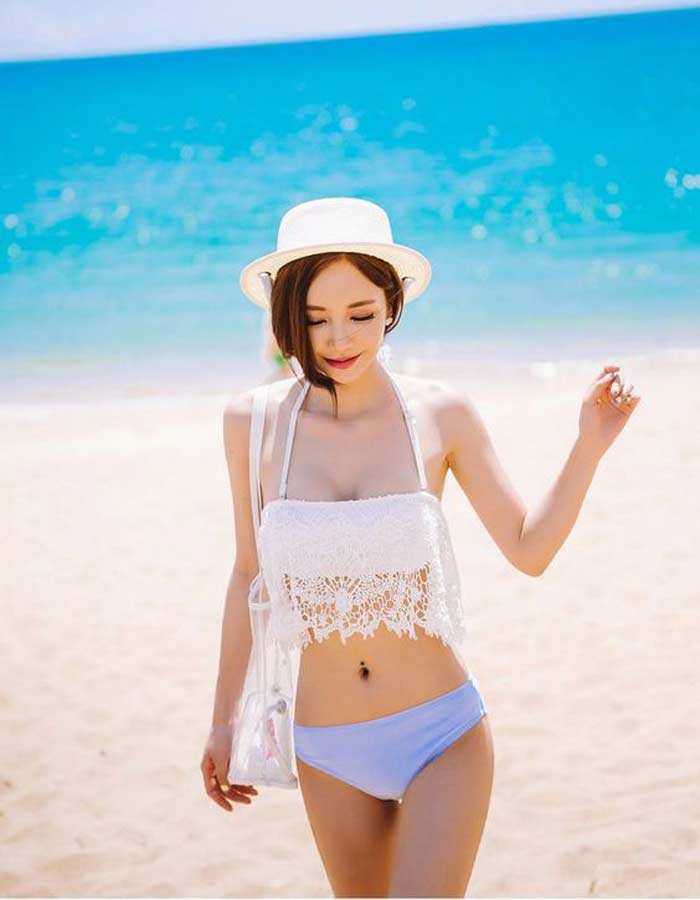 8. Nozomi Sasaki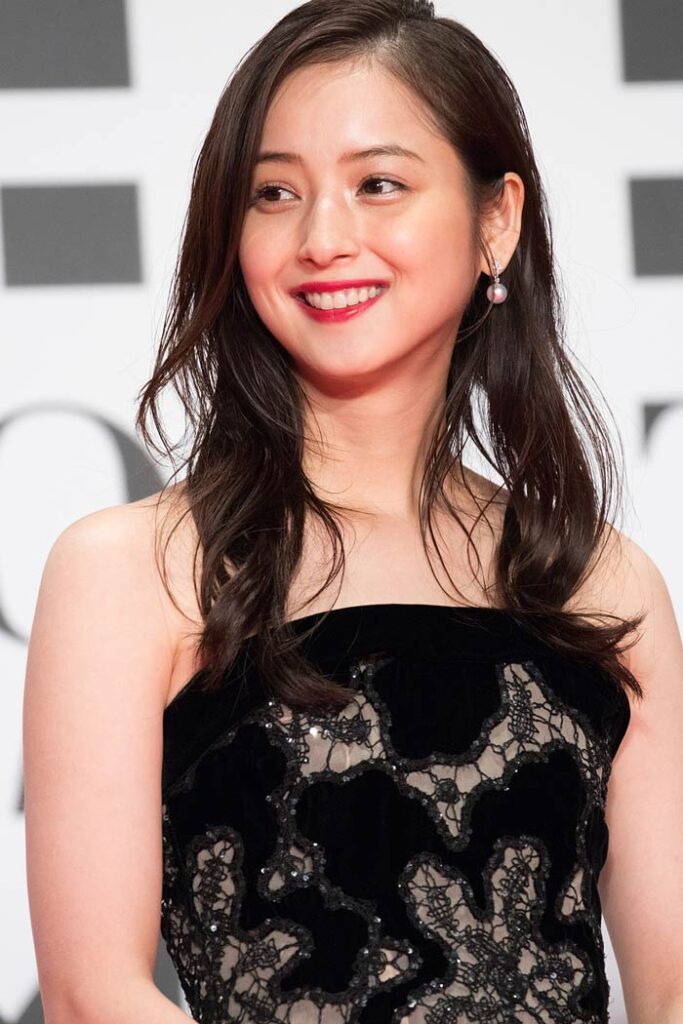 The hot Japanese model has also worked as a Japanese actress. She started her modeling career at the age of 14. She started her music career by launching her album in 2012. Like most of the models, she also started acting too. She worked in many movies like My Rainy Days, My Korean Teacher, and many more. She is an extremely talented and beautiful woman. The most attractive thing about her is her looks that are amalgamated with her talent. If there was a list naming the most beautiful actresses in the world, then surely this actress from Japan will be one of them.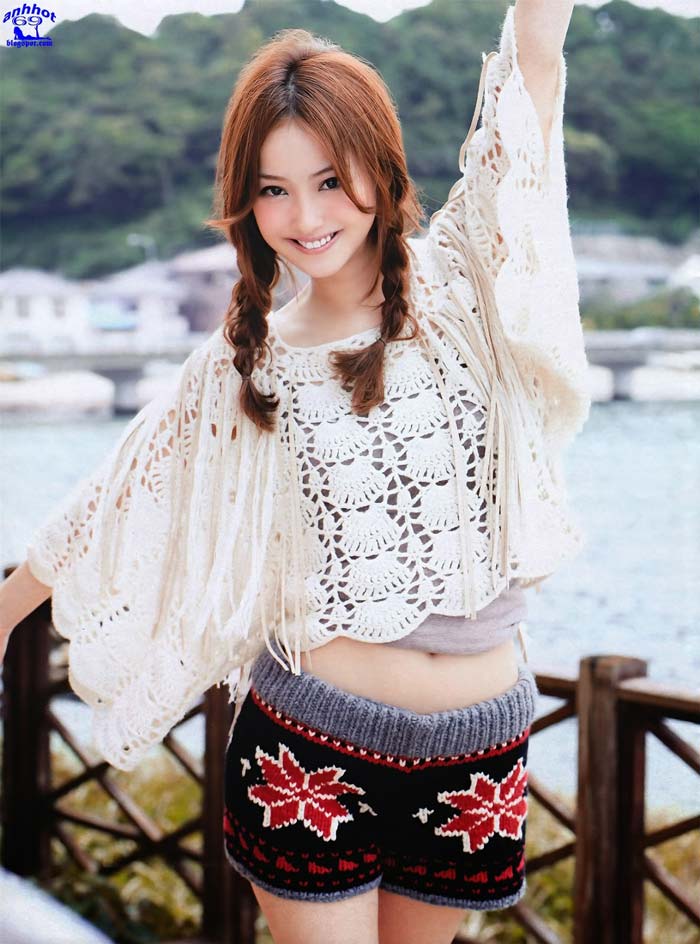 7. Masami Nagasawa
Taking of this beautiful Japanese actress, we can say a lot more about her talent than beauty. Surely, she is one of the hottest Japanese actresses, but her work is the thing that has made her stand where she is today. She started her acting career in 2018 by working in the film "50 First Kisses", which was a remark of a film launched in 2004 called 50 First Dates. She has a million-dollar smile and it is her most prominent feature. She has a lot of talent hidden behind that beautiful face. Her talent and looks make her on the list of the most beautiful Japanese actresses.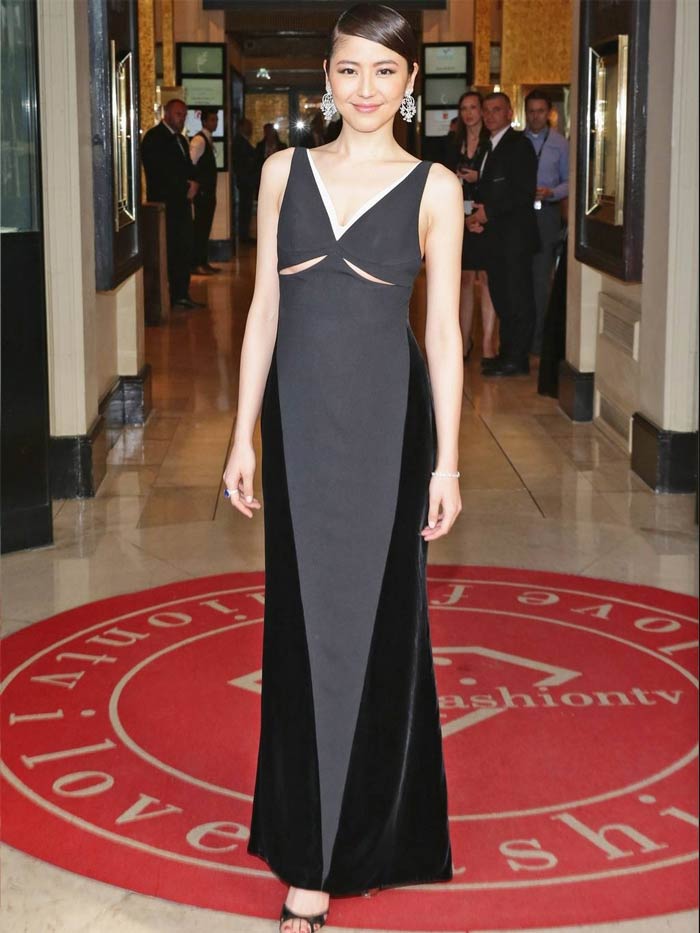 6. Mikie Hara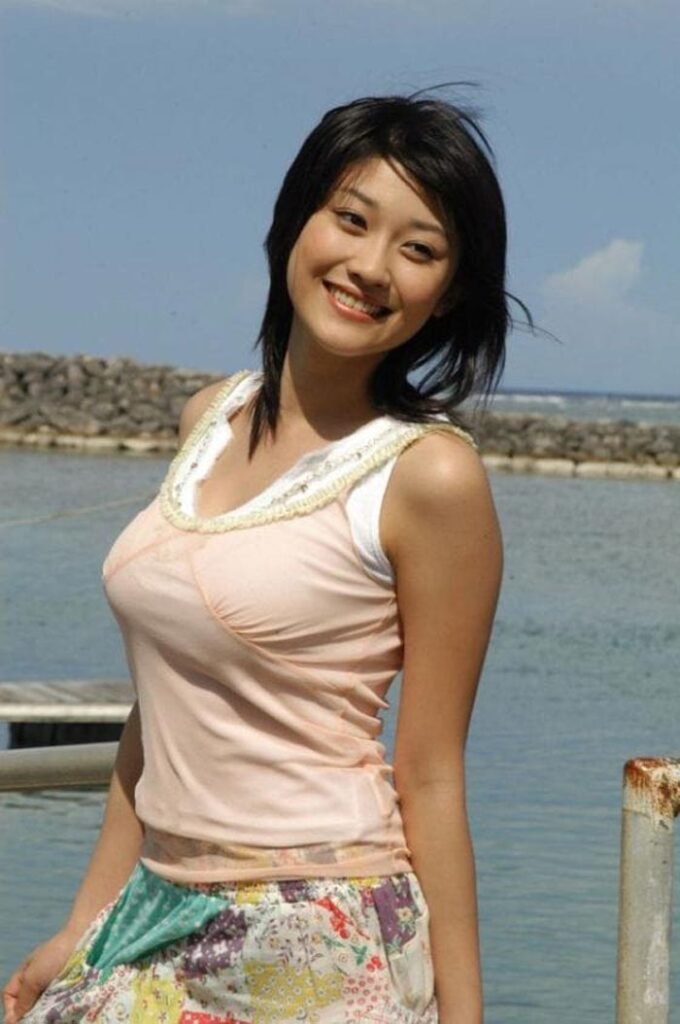 This beautiful actress was born on July 3, 1987. The 33-year-old actress is surely one of the hottest actresses in Japan. She made her debut by playing a role in Cutie Honey. she is considered the Japanese gravure idol. If we talk about her beauty, we can say that her beautiful appearance is highlight by her cute face that can surely melt everyone's heart. Her attractive appearance has made her to be the part of the list of the hottest Japanese actresses. Her acting career is not so defined, but her beauty and hotness have surely underscored her place among the most beautiful Japanese actresses.
5. Kyuko Fukada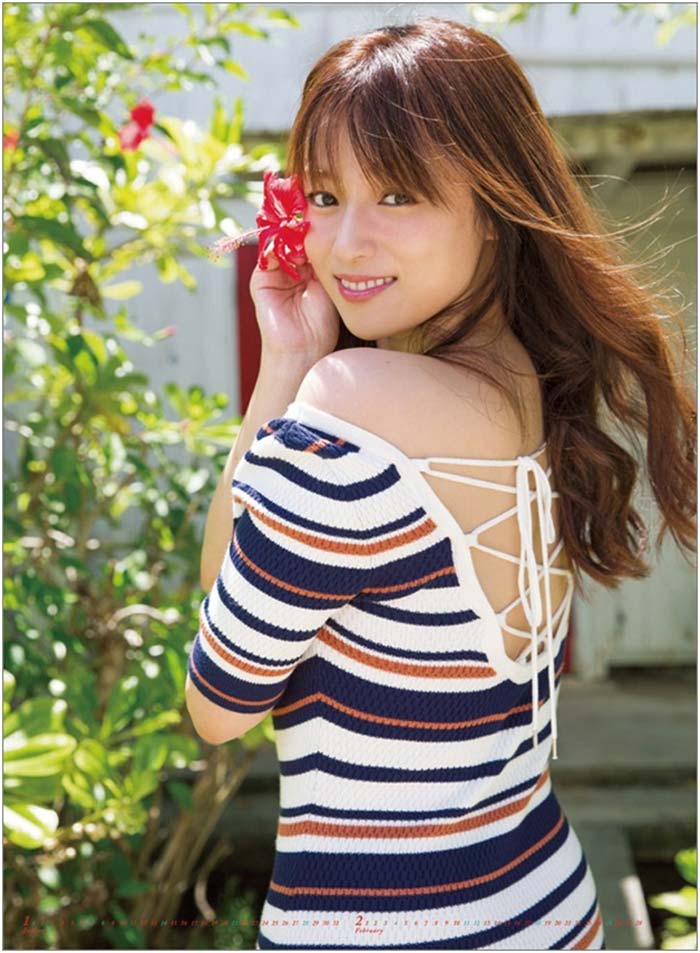 She is popular with the name of Fukada. She is a talented singer and actress. She is one of the most beautiful actresses not only in Japan, but also in the world. She debuted in 1997 in the drama series Sore ga Kotae da as Kazune. She has won the title of the best actress at the Yokohama Film Festival. Since then she has appeared in many films and series. She is exceptionally beautiful and stands on the list of the hottest actresses in Japan.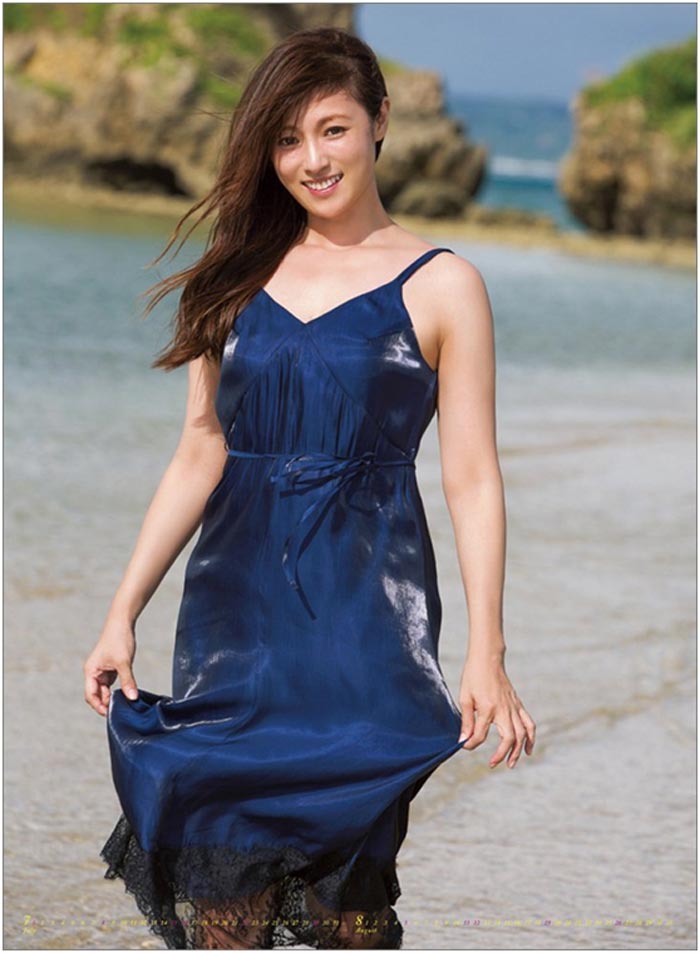 4. Ayumi Hamasaki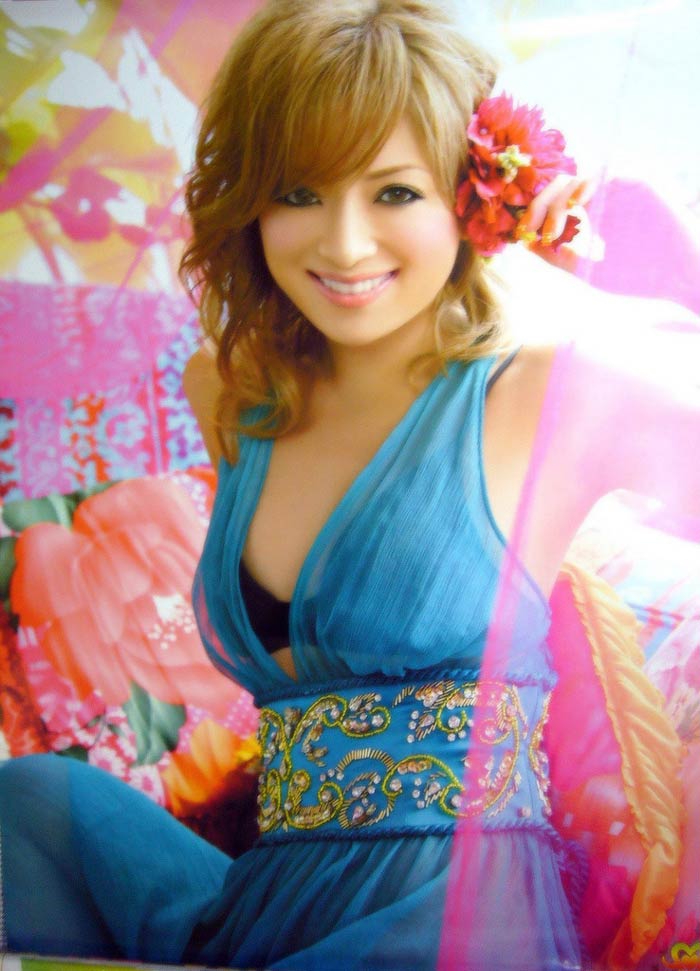 She has made her place on the list of the most beautiful actresses from Japan through her singing. She has become one of the most popular singers in the world. She has also written and produced many of her songs. She has sold nearly 83 million records worldwide and has become one of the best singers in the world. Moreover, she is also renowned as the Japanese Madonna. She has not only become a famous singer but also has become the most fashionable model in Japan. Her beauty has made her on the list of the most beautiful actresses from Japan.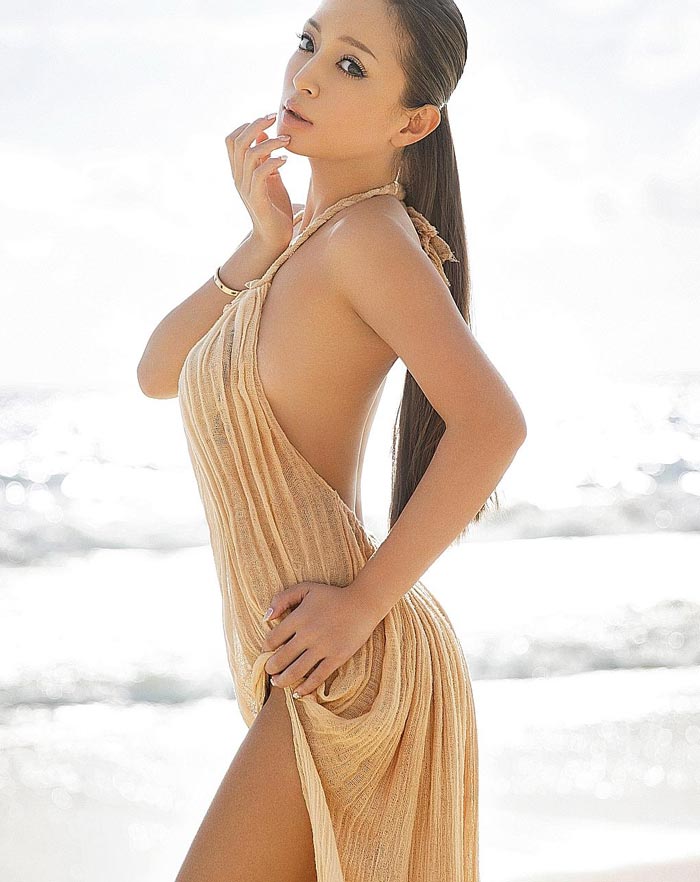 3. Hikari Mitsushima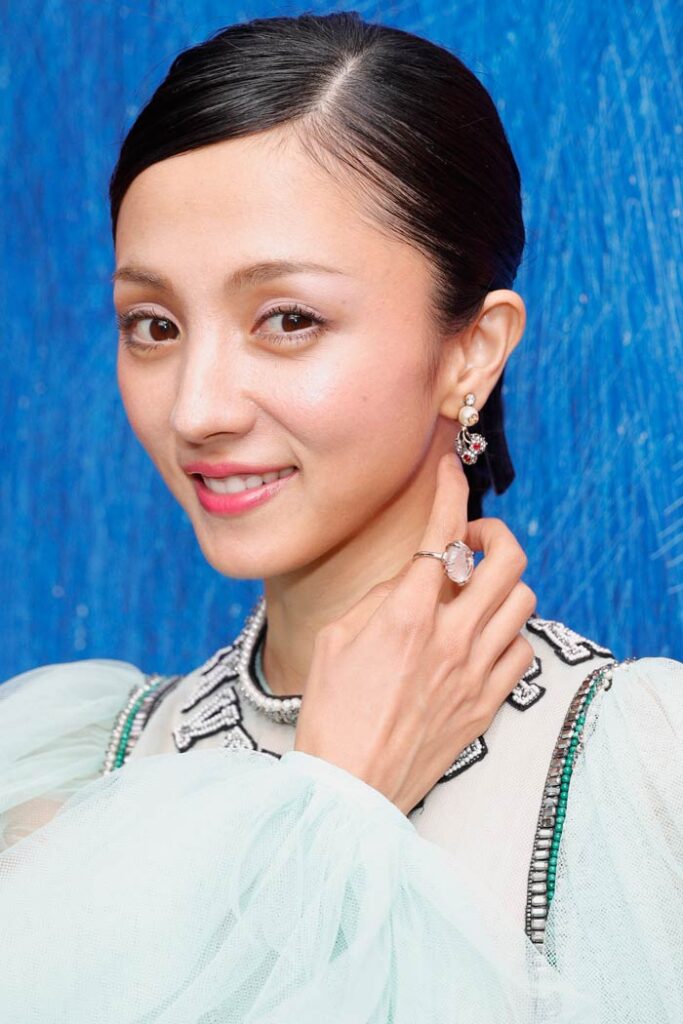 This very talented singer and one of the hottest Japanese actresses was born on 30 November 1985. She started her singing career by taking part in a singing reality show. But after that, she is only doing films and has also walked the ramp as a beautiful Japanese model. She started her acting career with a film called "Rebirth of Mithra II". Afterward, she made her appearances in different avatars and films of different genres. Her thriller film Death Note grabbed so much attention in 2006. But the film that changed her acting career in a good way was a comedy film "Love Exposure". It was launched in 2008 and opened many new opportunities for Hikari.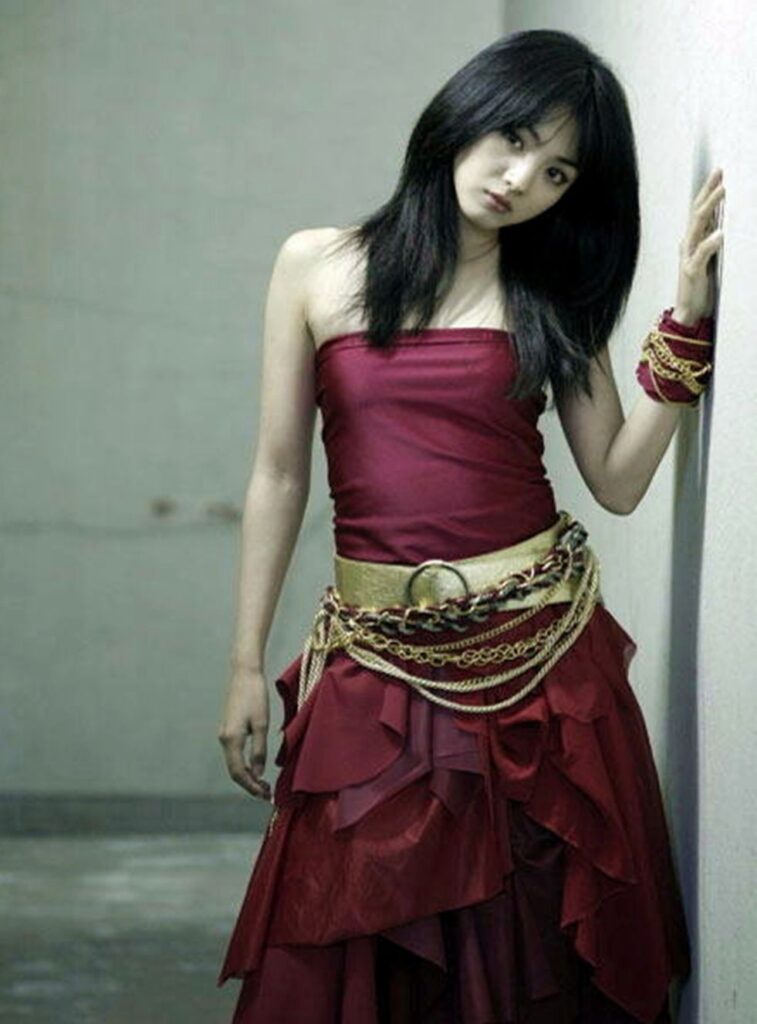 2. Kasumi Arimura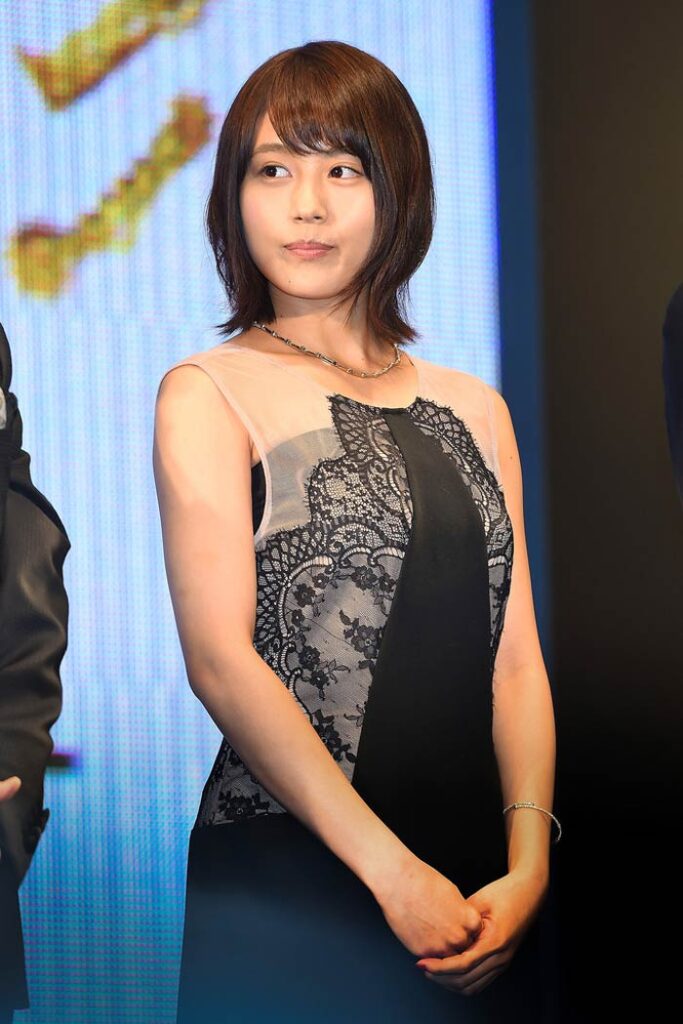 This young and beautiful lady was born on February 13, 1993. This 27-year old girl made her debut in the drama serial "Woman of Steel" in May 2010. Moreover, she has also won the Japan academy award for newcomer of the year. Her cute face and expressions have literally made her one of the best actresses of her generation. By looking at her face one can say that she resembles Nagasawa Masami and looks like her younger version. She is mostly known for Amachan.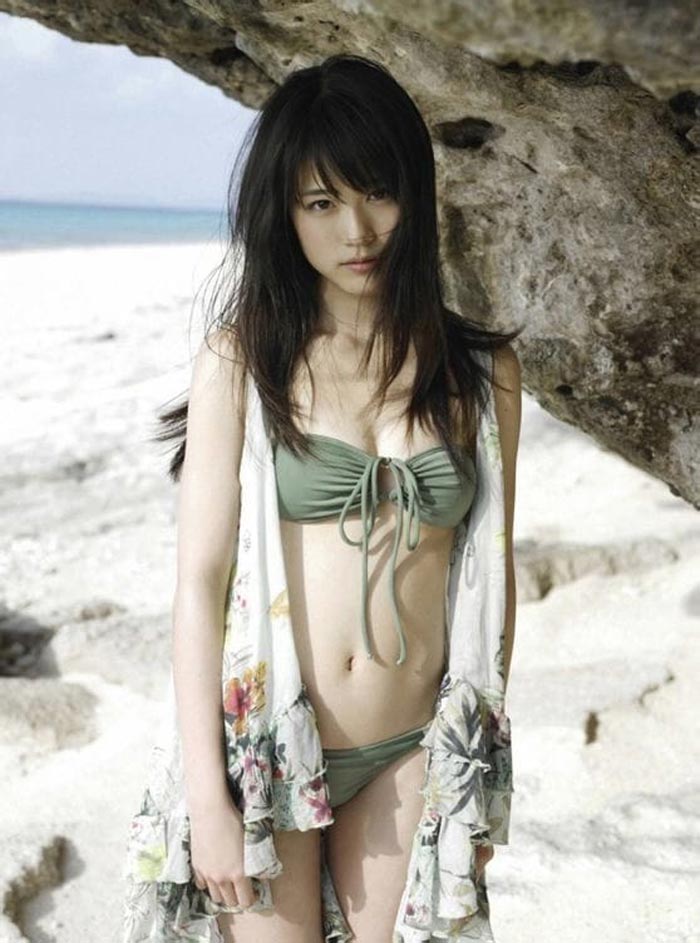 1. Suzu Hirose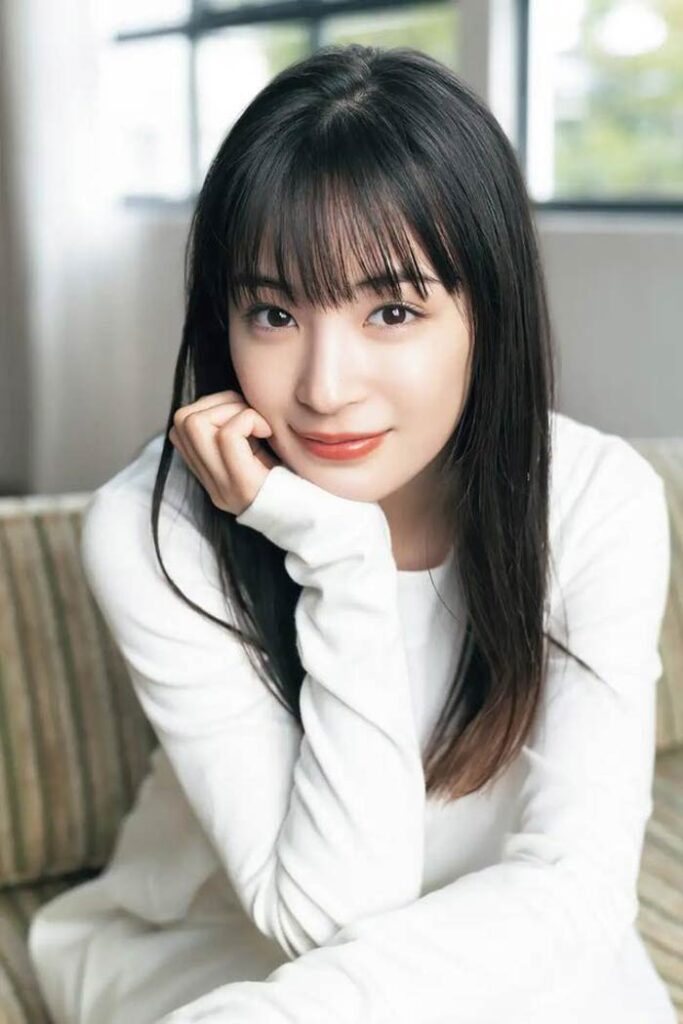 The new and talented actress has certainly got the acting skills from her sister Alice Hirose. She is following her sister's direction and has started working in the industry couple of years ago. She has rocked the TV screen with her acting skills. She has expertise in delivering emotional scenes and do them adroitly. She is currently spreading her magical skills through the TV show Gakkou no Kaidan. She is also going to begin her movie career through the upcoming film The Apology. Her unique personality and style have surely made her one of the most beautiful Japanese actresses.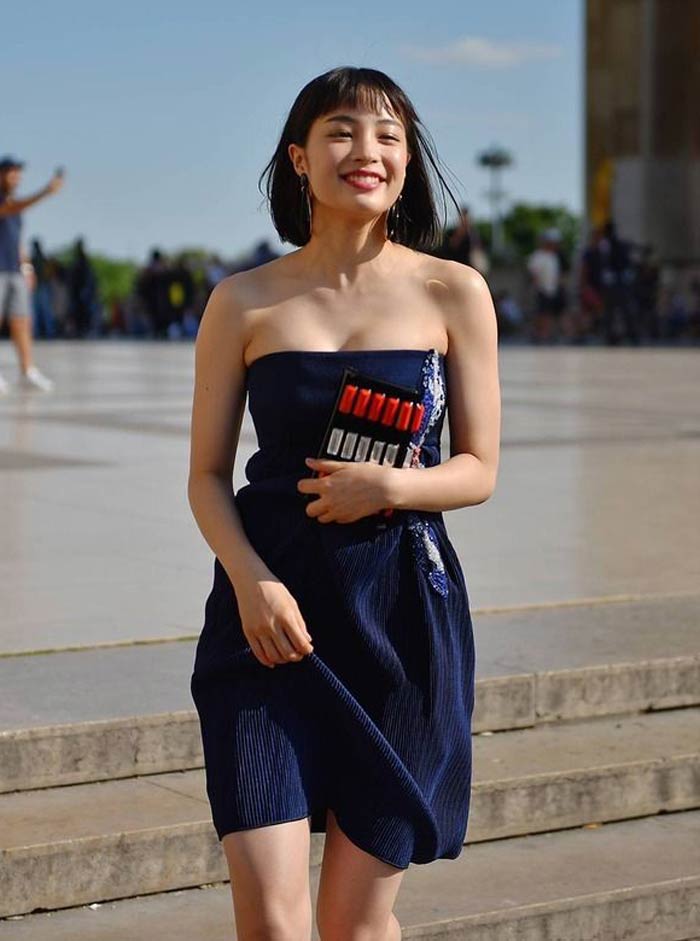 Conclusion
Every single model and actress in Japan deserves to be on this list. But the models and actresses mentioned above are the most deserving ones according to us. Beauty is something very relative. We can never judge it by only one's perspective. So if you want to say that the person here on rank 8 deserves to be on rank 1, then we can easily agree with you. Japan has surely produced the most beautiful and hottest women in their modeling and acting careers. They remain beautiful and amazing irrespective of their mean of work. Their work has made them more recognizable and their looks have just added to their talents. These girls have won everyone's hearts either by their looks or their talents. Their work has just highlighted their looks.
In the media industry, looks need the talent to make them famous worldwide. If you are beautiful and not talented, then there is no reason for being prominent. Japan has made its part in producing the most beautiful women on Earth. So here we present the list of the most beautiful and hottest models and actresses in Japan and their work which made them look more fabulous.
Also View: